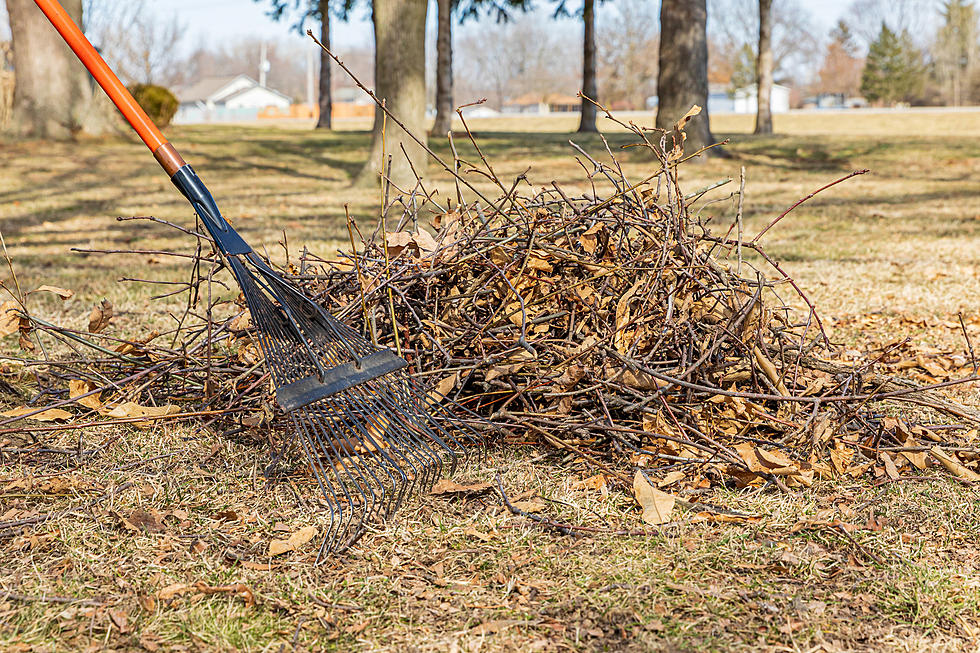 Spring Spruce up Time? Sioux Falls Yard Drop-off Site Now Open
JJ Gouin
Have you begun cleaning up your yard yet, now that you can see it again?
Early last week when the temps were hovering in the upper 80s and low 90s here in the Sioux Empire I witnessed several people already mowing their yards. Kinda crazy when you think about it since it was just snowing about 5-days prior to that. Welcome to spring in South Dakota, right?
I'm still holding out hope that our temperatures will start to reflect something that resembles spring and finally stay that way soon. When they do, more and more of us throughout the Sioux Falls area will begin to start the arduous task of cleaning up our yards after the long, cold, winter.
When you finally get around to doing that yourself, you should know the city of Sioux Falls has already opened up a drop-off site for things like leaves, and branches.
Dakota News Now is reporting that the drop-off site is located at North Lyon Boulevard just south of the fairgrounds.  The best, and easiest ways to access the site are by taking West 12th Street to North Lyon or coming in from West Madison Street to North Lyon.
The site is open from 8:00 AM to 6:00 PM every day until Sunday, (May 28). Drop-off is free for people using cars, pickups, full-size SUVs, vans, or two-wheelers.
Be advised, commercial businesses and lawn care companies are not permitted to use this site. Instead, they must haul their yard waste products to the Sioux Falls Regional Sanitary Landfill.
According to Dakota News Now, all leaves that are dropped off must be removed from their plastic bags and must be kept separate from branches. And everything needs to be tarped or inside an enclosed vehicle to be accepted.
You should also know that things like tree stumps, plastic bags, household garbage, and your general garden-variety yard rubble are not accepted at this site as well.
You can get a better understanding of what is and what is not accepted here.
Source: Dakota News Now
7 Things Real Sioux Falls Residents Look Forward To Every Spring
Springtime in Sioux Falls, South Dakota offers some very uniquely 'Sioux Falls' experiences. Here are 7 of those things. Can you think of more?
11 Things You'll Only Understand After Living in South Dakota
From soda to pop to sloppy Joes, different parts of of the country have their own local quirks and language. Simple phrases can have totally different means, local events may seem weird, and food may go by a unique name.
If you're new to South Dakota here is a sort of translation guide for some odd things you may see or hear.
More From KKRC-FM / 97.3 KKRC