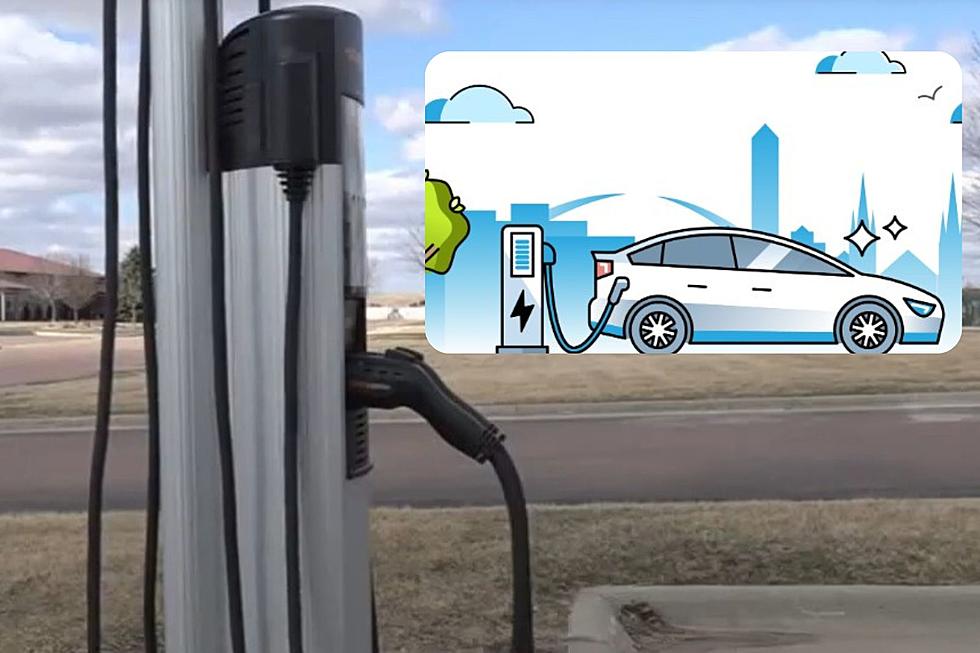 Sioux Falls Starting to Take Steps to Help Residents Plugin
Dakota News Now (with permission)/City of Sioux Falls
EVs are all the rage right now. You're starting to see more and more of them on our roads and highways, and the TV is chocked full of ads for electric vehicles from a variety of different car manufacturers every time you turn it on.
With mobile transportation heading in that direction, the City of Sioux Falls is busy taking steps right now to help its resident's plugin.
Sioux Falls is preparing to embark on an Electric Vehicle Readiness Study designed to educate the public on EVs and help determine the need to support electric vehicles throughout the community.
Holly Meier, the Sustainability Coordinator for the City of Sioux Falls, told Dakota News Now, "One of the areas that we're working on now that came out of the Sustainable Sioux Falls framework development is our Electric Vehicle Readiness Study. This is a new study that we are working on with a local consultant to understand this new transportation technology in our community."
Several solid arguments can be made as to the reasons why EVs have advantages over traditional internal combustion engines. More energy efficient, no tailpipe admissions leading to better air quality, etc.
Experts in the field say the focus right now needs to be placed on creating a better infrastructure here in the city and throughout the state to support more EVs in the future.
According to Dakota News Now, right now the state of South Dakota has roughly 85 charging stations across the whole state. 16 of those 85 charging stations can be found in the metro area of Sioux Falls. Obviously, as the EV car craze continues to grow, and more and more EVs hit the road, more charging stations need to be created.
Meier told Dakota News Now, "We're wanting to know what projections for Electric Vehicles in our community are for the next five to ten years. What are the impacts of those electric vehicles in terms of electricity, the grid, any safety concerns folks have, and how we prepare as a community for this newer transportation technology."
Those questions and others, will be asked during an open house for the Sioux Falls Electric Vehicle Readiness Study. That event is scheduled for Wednesday, (July 12) starting at 4:30 PM at the Downtown Library in Sioux Falls.
More information on the city's first Electric Vehicle Readiness Study can be found here.
Source: Dakota News Now/City of Sioux Falls
LOOK: Where people in South Dakota are moving to most
Stacker
compiled a list of states where people from South Dakota are moving to the most using data from the U.S. Census Bureau.
20 Classic Cars From 20 Classic Movies
More From KKRC-FM / 97.3 KKRC