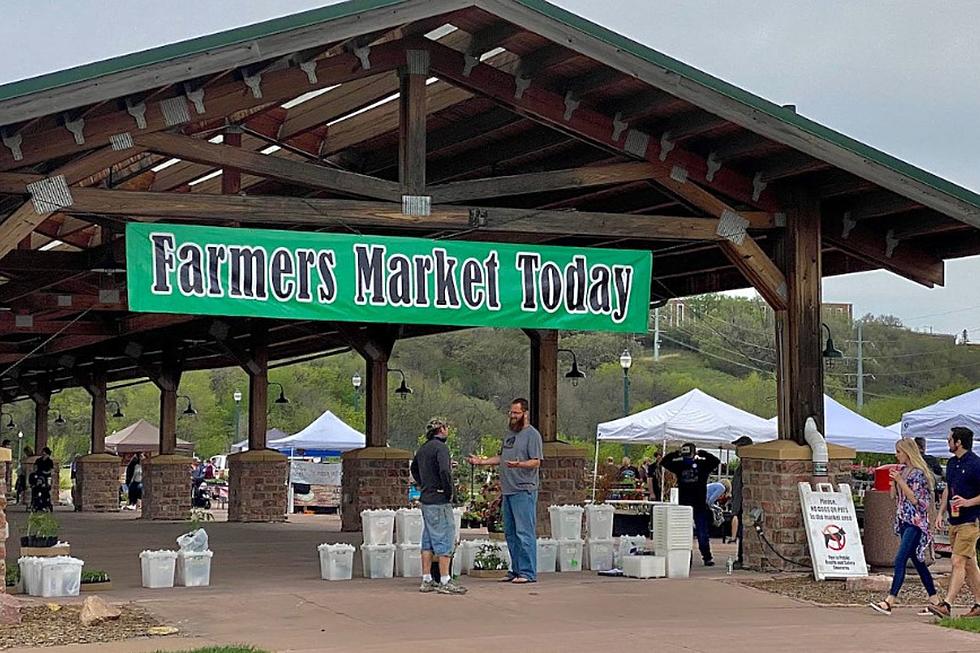 Sioux Falls 'Falls Park Farmer's Market' Now Open Every Saturday
Pigeon 605 (with permission)
Now that May has arrived, so has the Farmer's Market just north of downtown Sioux Falls.
Every Saturday from May through October foodies get a chance to congregate at the Falls Park Open-Air Market from 8:00 AM to 1:00 PM to get their shop on.
I think some people still have this preconceived idea that the farmer's market is primarily produce and plants, but over the years it has evolved into something so much more than just that.
The Sioux Falls Open-Air Farmer's Market originally started all the way back in 1914 on Phillips Avenue as a way for area farmers to sell their produce to the public.
More recently the farmer's market at Falls Park has grown into a weekend event held every Saturday from the beginning of May through late October, that features a wide array of food items, produce, plants, pottery, flowers, knick-knacks, and even live music!
As Pigeon 605 reported recently, there are now 32 different vendors that participate in the farmer's market throughout the season and a rather lengthy list of musical artists and bands that entertain shoppers as well.
Chances are whatever you're in the market for, you'll be able to find it at the downtown Sioux Falls Open-Air Farmer's Market at Falls Park.
Here's just a sample of a few of the different vendors to help tantalize your tastebuds:
Breadico, Carper Sweet Corn & Produce, CH Patisserie, Cherrybean Coffee, Forrest's Fresh Peanut Butter, Heart of the City, Kettle King Kettle Korn, Monday's Macarons, Salas Salsas, Sinless Sweets, Skipping Stone Wood Fired Pizza, Uptown Sauce, and so many more!
And that doesn't even begin to describe all the non-food related vendors on hand every weekend too.
You can see a complete list of all the Falls Park Farmer's Market vendors here.
And make sure to check out this great article in Pigeon 605 that features the backstory on a number of the vendors and what they have to offer every weekend.
Source: Pigeon 605/ Falls Park Farmer's Market
Sioux Falls Area Farmer's Markets
We can finally go outside without our nose hairs freezing! It must be spring in South Dakota. And when the days are warm that means the gardens are growing. It's farmers' market time in
Sioux Falls
.
Fresh produce, locally made goods, great people, and a good time are found at these farmer's markets around Sioux Falls.
7 Things Real Sioux Falls Residents Look Forward To Every Spring
Springtime in Sioux Falls, South Dakota offers some very uniquely 'Sioux Falls' experiences. Here are 7 of those things. Can you think of more?
More From KKRC-FM / 97.3 KKRC