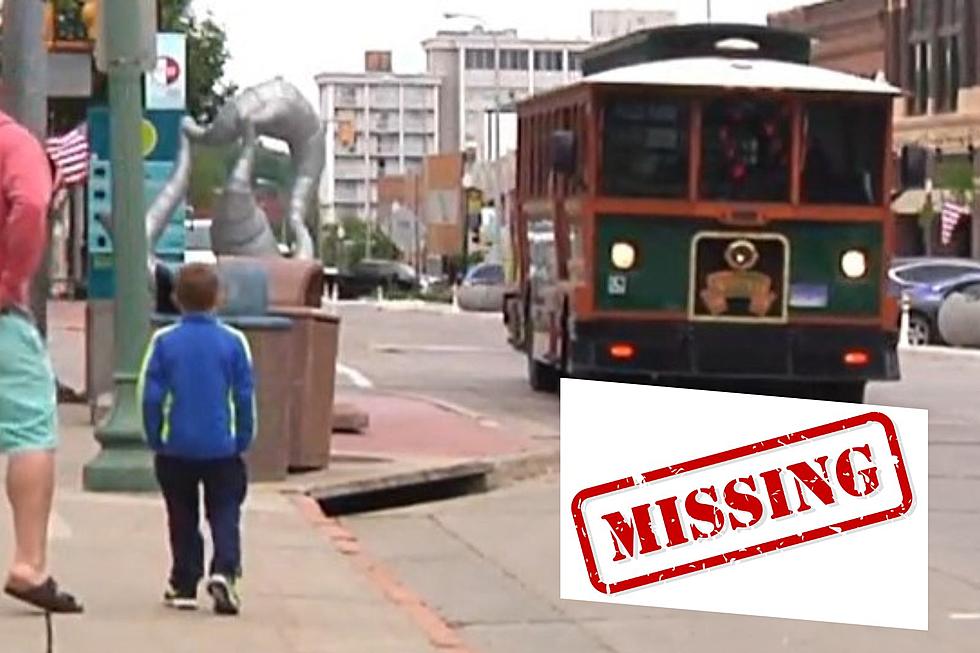 MIA! What Happened to the Downtown Sioux Falls Trolley?
Dakota News Now (with permission)/Getty Images
A fixture in downtown Sioux Falls has gone missing this summer.
If you've been downtown recently, there's a good chance you may have noticed a very familiar sight and sound that has not been seen or heard for several weeks on downtown city streets.
The Sioux Falls Trolley. It's gone MIA.
Dakota News Now reports that the downtown Sioux Falls trolley is a collaboration between the city, DTSF, its sponsors, and operators.
Up until recently, the city has had two trolleys cruising both Main and Phillips avenues in downtown Sioux Falls. But, at this time, both are permanently parked in a garage on Weber Street for the foreseeable future.
Why you ask?
Because they've become too expensive to run and maintain at this time.
DTSF President Joe Batcheller, told Dakota News Now, "The decision was made to pause for now and really assess the situation with what we want to do with them. They just became too expensive to keep maintaining is what it came down to. People loved seeing the trolley going down the street and they loved hearing the bell ring, but I don't know if people got a whole lot of use out of it, actually."
According to Dakota News Now, the two trolleys were already twenty years old at the time the city of Sioux Falls purchased them. Being at that age, they required continuous and costly maintenance. Now they've simply become too costly to keep on the street. And it's not just the maintenance costs that are racking up, it's also the cost of paying the operators, and the fuel bills. All those costs can add up rather quickly.
Will we ever hear the familiar sound of the trolley bell again in downtown Sioux Falls?
While it's true, the trolley is out of commission right now, the hope of its eventual return is not out of the question. Batcheller told Dakota News Now, "My hope is that we'll see a new iteration of it. What that looks like in terms of a partnership would be undetermined, but I think that we could see some kind of circulator downtown in the future. We'll have to bring some of the key stakeholders together and see what the desire is."
Word has it, that many within the city are open to the idea of starting the downtown trolley service back up again under the right circumstances, should the demand for the trolley service grow.
However, at this moment, there is no timeline in place, to come up with a solution to get the trolleys back up and running again on downtown city streets.
Source: Dakota News Now
Iconic Sioux Falls: Phillips Avenue Diner, a Downtown Gem
32 Things to Do in Sioux Falls This Summer That Are Absolutely Free!
Sure, there are tons of things to do in the
Sioux Empire
every summer, but if your entertainment budget is small (or zero), we have the solution - actually, we have lots of solutions.
Here is a list of family-friendly (and some, just adult-friendly) events happening this summer in the Sioux Falls area that you should check out. Oh, the best part, everything on this list is FREE.
More From KKRC-FM / 97.3 KKRC