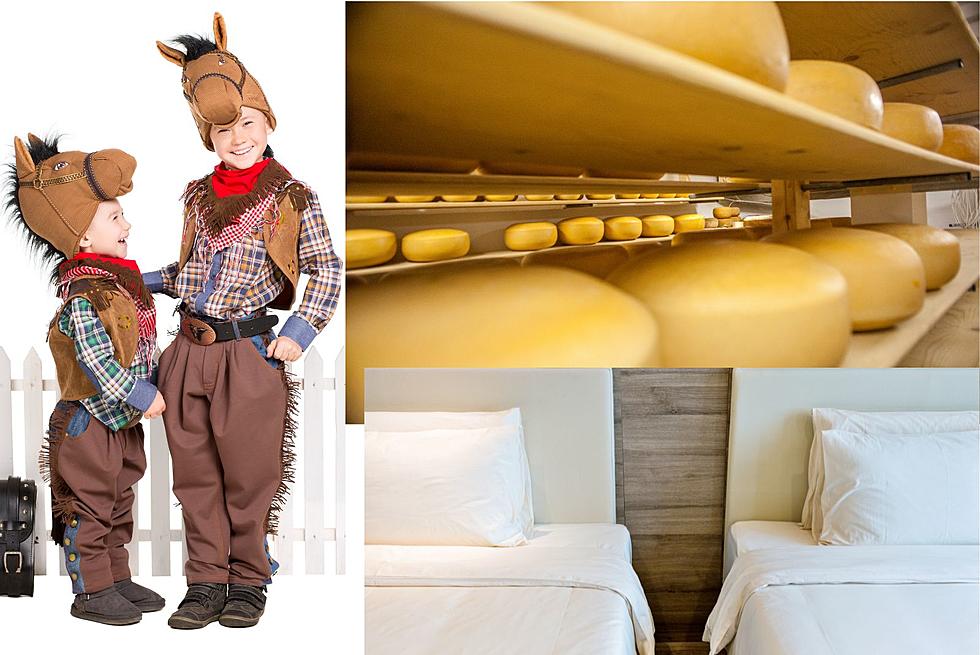 Six Strange South Dakota Laws That Are Still On the Books
Getty/Thinkstock Images and Canva
Now before you go thinking that South Dakota is the only place with weird laws still in their government codes, stop!
Minnesota has a law that makes it illegal to cross state lines with a duck on your head and you're not allowed to walk your elephant on main street either. Now those are weird laws!
Only in Your State/South Dakota did the research and found some pretty strange laws.
Sleeping in a cheese factory is still fully against the law in our state. And I'm going to be honest, I've had dreams like that!
Huron has a law against causing static. I'd like to see them try to enforce that during a South Dakota winter.
All hotels must have twin beds and they must be two feet apart. This law also states that you cannot sneak in any nooky in the space between the beds.
It is perfectly legal to use fireworks to protect your sunflower crop.
Showing movies where police officers are struck, beaten, or treated offensively is strictly against the law. Someone better call Hollywood and let them know!
Finally, every South Dakotan's favorite law- -Horses are not allowed in fountains unless they're wearing pants.
For more information on weird South Dakota laws see Only in Your State/South Dakota.
Source: Only in Your State/South Dakota
30 Ways You Might Have Already Broken the Law Today
Most of us try the best we can to be law-abiding citizens, but did you know that you may have been breaking the law without even realizing it?
BestLifeOnline
has a list of 30 of the most common transgressions. How many have you been guilty of over the years?
Out of 30, I am guilty of 19. And no I won't tell you which ones.
More From KKRC-FM / 97.3 KKRC