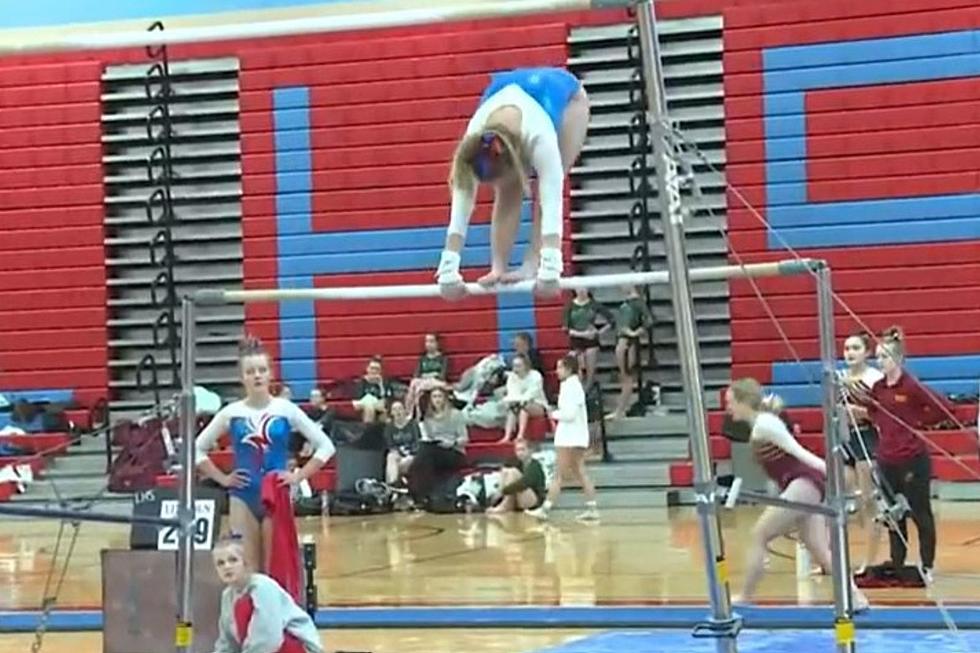 Could Gymnastics Programs Be Removed from Sioux Falls Schools?
Dakota News Now (with permission)
Could the sport of gymnastics be on the chopping block within the Sioux Falls School District?
The proposed plan is being discussed right now by the Sioux Falls School Board. The board hashed over that plan and other plans that will have a bearing on the budget for Fiscal Year 2024 during a work session on Wednesday (April 6).
Dakota News Now is reporting despite the 12% increase in this year's athletics budget, various programs and stipends are scheduled to be cut.
One such program that is slated to be removed from the proposed general fund budget is powerlifting. The reason why according to the Sioux Falls School District business manager Todd Vik, is because the program will continue to be supported by ESSER (Elementary and Secondary School Emergency Relief Fund.)
Vik told Dakota News Now, "They recommended level one of three. It will take powerlifting, which has been fundraised in the past. It has never really been paid for with general funds. It was going to be. It got paid for with ESSER funds last year, and they decided we can still do it."
What about the gymnastics program?
Of the proposed cuts, this is certainly the most impactful one. Should the proposed elimination of the gymnastics program move forward, according to Dakota News Now, the cut would remove the opportunity for approximately 40 high school and middle school students to participate in gymnastics.
As you can imagine, many members of the high school gymnastics program have spoken out in fierce opposition to the possibility of the sport being cut from Sioux Falls schools.
The question surrounding the gymnastics program is one of efficiency.
Vik told Dakota News Now, "Gymnastics wasn't, I don't believe, so much of a budget cut, we're just looking for efficiencies. It was that we've had ten-plus years of kind of a steady decline. We have aging equipment that has to be replaced. I believe it was unanimous from the committee, which had over 30 people on it, to recommend level one."
During the portion of the school board meeting that is open to the public, Lincoln High School gymnastics assistant coach Rebecca Mager told the board that gymnastics teams are prepared to offer up possible solutions in an attempt to save the sport from possibly being cut within the Sioux Falls school district.
The proposed solutions will cover things like staffing, equipment needs, participation levels, and financial donations.
More discussion on the matter is slated to continue during another work session set for Tuesday (April 14).
Dakota News Now reports the tentative date for the adoption of the budget is scheduled for the (April 24) meeting.
Source: Dakota News Now
15 Free Things to Do with Kids in Sioux Falls
"What are we gonna do with these kids?" A question every parent askes, especially in the summer. And it's always better if what you do with the kids is free.
Sioux Falls
is a small city full of big fun for all ages, and a lot of it is free. We have world-class parks, museums, live music and so much more. Here's a handy list of 15 free things for you and the kids to do in
Sioux Falls
.
11 Things You'll Only Understand After Living in South Dakota
From soda to pop to sloppy Joes, different parts of of the country have their own local quirks and language. Simple phrases can have totally different means, local events may seem weird, and food may go by a unique name.
If you're new to South Dakota here is a sort of translation guide for some odd things you may see or hear.
More From KKRC-FM / 97.3 KKRC