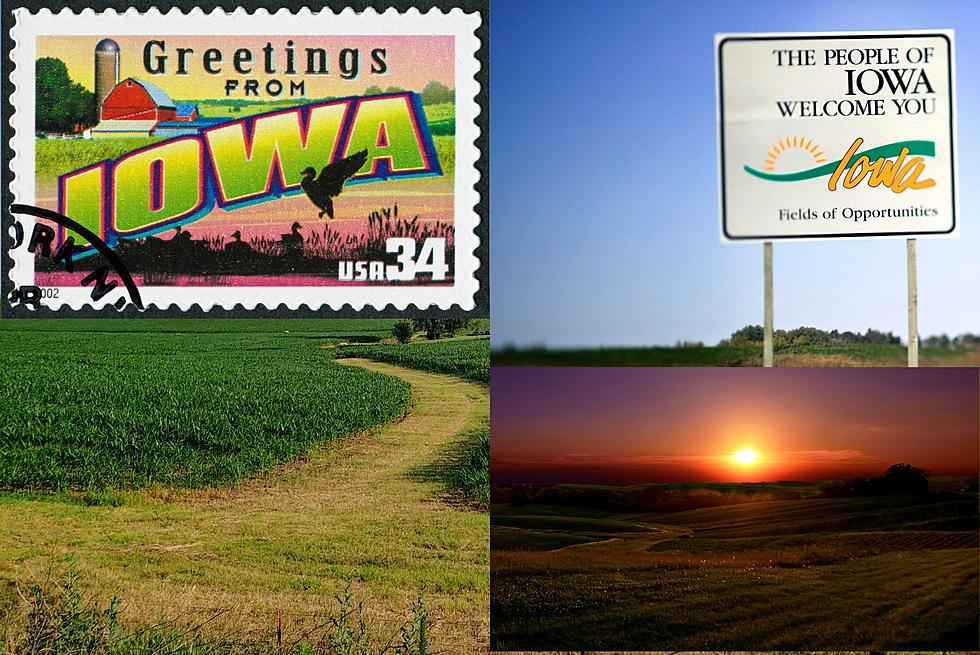 Why Iowa Comes In Dead Last On List of Most Beautiful States
Getty/Thinkstock Images and Canva
It's no surprise that the state of Iowa is often overlooked when it comes to discussions about the most beautiful states in the US. According to the travel writers at Thrillist, Iowa has no mountains, no oceans, and no vast expanses of forest that are typically associated with scenic beauty.
Instead, Iowa boasts bountiful vistas of flat farmland, which I think has its own kind of beauty. But to some people, it can appear monotonous and uninteresting. And something South Dakota and Iowa share is our less-than-perfect weather.
Iowa is not completely devoid of beauty, however. It is home to some breathtaking natural landscapes, such as the Loess Hills, a unique landform created by windblown soil, the Maquoketa Caves, a stunning network of underground caverns, and the Mississippi River on its eastern border.
Another thing South Dakota and Iowa share is our stunning sunsets. Additionally, Iowa is home to several charming small towns, such as Decorah and Pella, that boast picturesque architecture and quaint local culture.
Ultimately, the perception of Iowa's beauty is subjective and largely depends on personal preferences. While it may not be the most conventionally beautiful state, Iowa certainly has its own distinct appeal and natural beauty that is worth exploring. And also, like South Dakota- -it's not just "flyover territory"!
Source: Thrillist
13 Famous Iowans
It's a great day for Iowans. The first ever Major League Baseball game was played in Dyersville, Iowa last night (August 12) in The Field of Dreams game and it was awesome!
What a great way to showcase a beautiful state and celebrate the hospitality of Iowans.
Iowa may seem far away from Tinsel Town, but The Hawkeye State has produced many famous actors, musicians, and athletes!
The following 13 are just the tip of the iceberg!
More From KKRC-FM / 97.3 KKRC