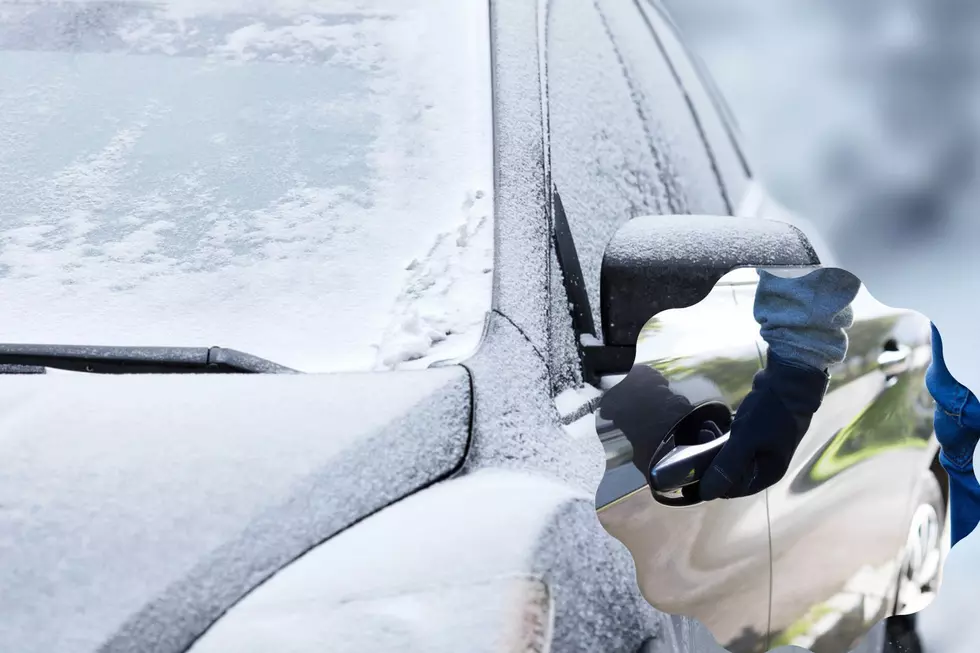 Sioux Falls, Here's the Best Way to Prevent Car Theft This Winter
Getty Images/Thinkstock
Thanks, Mother Nature for the early present of a little slice of Siberian weather during the week of Christmas. That is awesome! You shouldn't of. I mean, seriously, you really shouldn't of!
But, since Ma Nature has decided to give everyone in the Sioux Empire the gift of a deep freezer this Christmas, more and more people will be compelled to let their vehicles warm up before hopping inside and taking a drive.
A vehicle running, that has been left unlocked and unattended is always a ginormous temptation for a would-be car thief. That's why the Sioux Falls Police Department is being proactive right now, by providing residents with a few helpful tips that will hopefully prevent your car from ending up in someone else's garage this holiday season.
Officer Sam Clemens with the Sioux Falls Police Department told Dakota News Now, this time of the year, the PD always sees a significant rise in car theft throughout the area. The primary reason why is the owner left their car keys inside an unlocked vehicle as it was warming up.
That my friend is a BIG No, No! Especially, if you're unable to keep a close eye on your car while it's running.
What can a person do to cut down on car theft during these bouts of really cold weather?
Clemens recommends getting a remote start for your vehicle. If that's not possible, bring along a second set of keys so that the car can be locked while it's running. Although, that method is far from foolproof.
As Clemens told Dakota News Now, " It doesn't take much for a criminal to break a window to steal a vehicle, so owners should still remember to watch their cars."
The last thing you want to do is make it easy for someone to jack your vehicle, right?
So remember to never leave valuables inside your car, especially in plain sight, and always try to park your car in well-lit areas whenever possible.
Since it appears we're going to be in for another brutally cold South Dakota winter, now would be a good time to ask Jolly Old Saint Nick to stuff a remote start for your vehicle in your Christmas stocking. Hey Santa, while you're at it, how about a car alarm system too?
Source: Dakota News Now 
10 Reasons NOT To Move To Sioux Falls ;)
Sioux Falls
is a special place. There is really no place else in the world quite like it. It is a unique spot of shining joy on the edge of the plains. But, if someone is planning to move here, there are a few things to know...
A Survival Guide For Your First Winter in South Dakota
Sioux Falls,
South Dakota
, and the rest of the Sioux Empire (AKA southeastern South Dakota) are welcoming thousands of new residents every year.
Many of you new folks will be experiencing your first eastern South Dakota winter. While it doesn't usually get as bad as our Dakota friends up north, I speak from experience when I say it can get a little rough.
So, to help ease you into winter in Sioux Falls and South Dakota here are some winter survival tips:
More From KKRC-FM / 97.3 KKRC