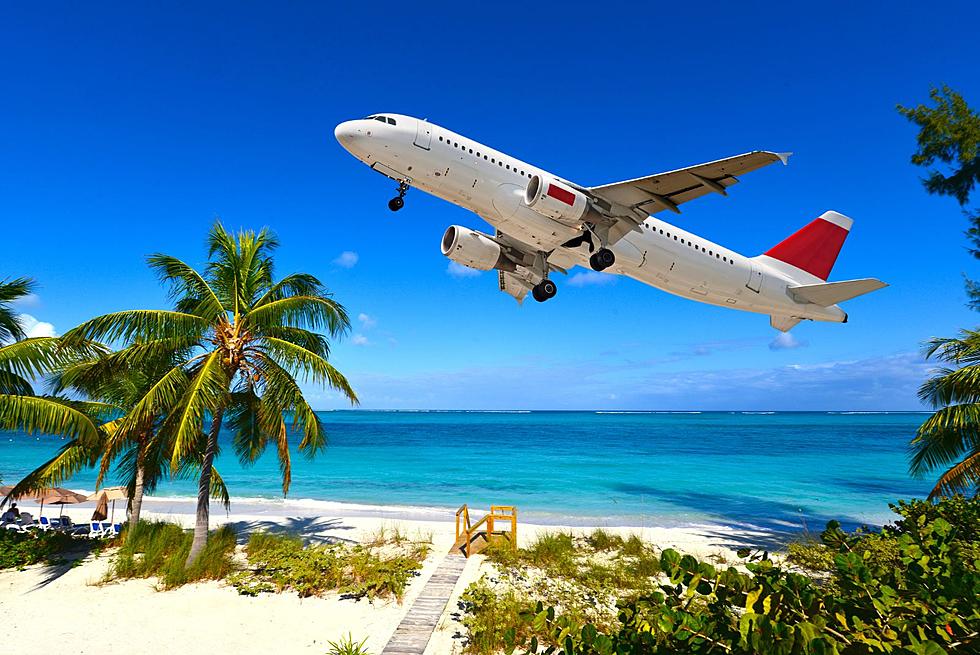 New Nonstop Air Flights From Minnesota To Sand and Palm Trees
New None-Stop Air Flights From Minnesota To Sand and Palm Trees-Getty Thinkstock
If you'd like to fly out of Minnesota this winter and hang out on an ocean beach under the palm trees you've got a new nonstop airline option.
Delta Airlines out of Minneapolis-St. Paul International Airport is now offering new nonstop flights to the sandy beaches of the Turks & Caicos islands.
Thrifty Traveler quoted a Delta spokesperson as saying the airline started selling direct flights from Minneapolis-St. Paul International Airport (MSP) to Providenciales, Turks & Caicos (PLS) on Saturday, Sept. 30.
It will be the first time Delta has operated this nonstop route.
The flights will operate on Saturdays only starting Jan. 20 and running through April 6.
Turks and Caicos is described 'as an archipelago of 40 low-lying coral islands in the Atlantic Ocean, a British Overseas Territory southeast of the Bahamas.
The gateway island of Providenciales, known as Provo, is home to expansive Grace Bay Beach, with luxury resorts, shops, and restaurants.
Scuba-diving sites include a 14-mile barrier reef on Provo's north shore and a dramatic 2,134m underwater wall off Grand Turk island.'
The Minneapolis/St. Paul Business Journal is reporting that Delta is expanding its warm weather winter travel options to include routes to these destinations:
San Juan, Puerto Rico
Montego Bay, Jamaica
Punta Cana, Dominican Republic
Belize City, Belize
Puerto Vallarta, Mexico
Minnesota's Must See World's Largest Roadside Attractions
If you are making some family summer vacation plans maybe check out Minnesota's Roadside Attractions like the World's Largest Otter, Pelican, Babe The Blue Ox, and more!
More From KKRC-FM / 97.3 KKRC