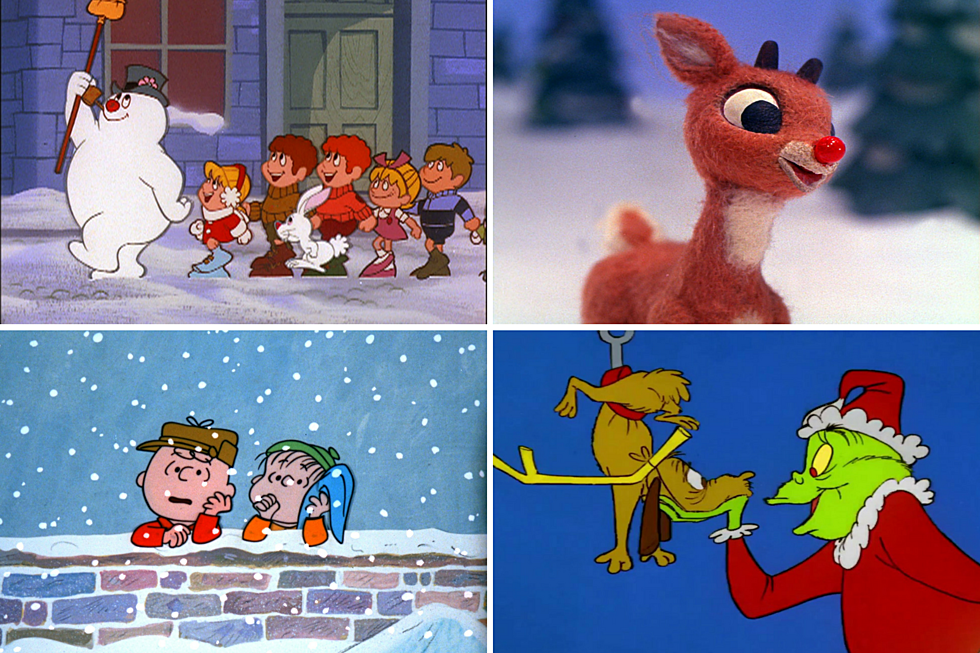 Classic Christmas Cartoons: My Love for These Holiday Specials Remains Just as Strong
Rankin Bass Productions/MGM Television/Lee Mendelson Films
Growing up my brother and I recall so many great things around the holidays including watching the animated classics on that one night between Thanksgiving and Christmas.
Long before VCRs and DVRs it was a time where if you missed them, it was over and done for the year. Emptiness and despair.
In our small town of Pierpont, South Dakota even local businesses and churches made sure nothing was going on during these nights. No one wanted to miss them.
Fast forward a few decades and my love for these holiday specials remains just as strong.
A few years ago I had set my DVR to record what I refer to as the Amazing Four: Frosty the Snowman, Rudolph the Red-Nosed Reindeer, A Charlie Brown Christmas and How the Grinch Stole Christmas.
I want to be very clear - these are the four points of the compass and the foundation for all holiday animated shows. Period.
I had hoped that my fondness for these shows would be something I could pass onto my kids, as well as we would make sure to watch them every year and laugh and enjoy them. Unfortunately, they were more interested in other things and probably didn't really care for the chunky and weird cartoon animation that is part of their collective charm.
Well, as years went on and the kids got older and in their teens, I found that only the dog would join me in watching. I think she was fascinated with Max, the loyal pup of the Grinch.
When the night came during that cold December evening, while everyone else was out shopping, I sat down to watch my shows and to my great disappointment, my recorded shows were gone.
Disappointment quickly turned to unreasonable anger. I quickly began a family text chain as I knew that was the only way to reach my kids to see if perhaps one of them accidentally erased my shows. My son replied instantly and let me know that he went on a deleting spree as our DVR was out of space and he was in danger of not catching the latest TOSH.0.
I graciously said thanks for letting me know. I grabbed my coat and went immediately to Best Buy where I purchased all four of the shows on DVD. I would have paid any price that night. This holiday season I am free to watch these shows at any time and to start a new tradition with my grandson, Bear.
If you are curious when to watch the classics, here are some times to catch the shows plus a link of when to find many of the others. Enjoy and warn your family. Peace!
Frosty the Snowman - Friday, November 24 on CBS at 7:00 PM
How the Grinch Stole Christmas - Friday, November 24 on NBC at 7:00 PM
Rudolph the Red-Nosed Reindeer - Tuesday, November 28 on CBS at 7:00 PM
A Charlie Brown Christmas - Thursday, November 30 on ABC at 7:00 PM
---
More From KKRC-FM / 97.3 KKRC