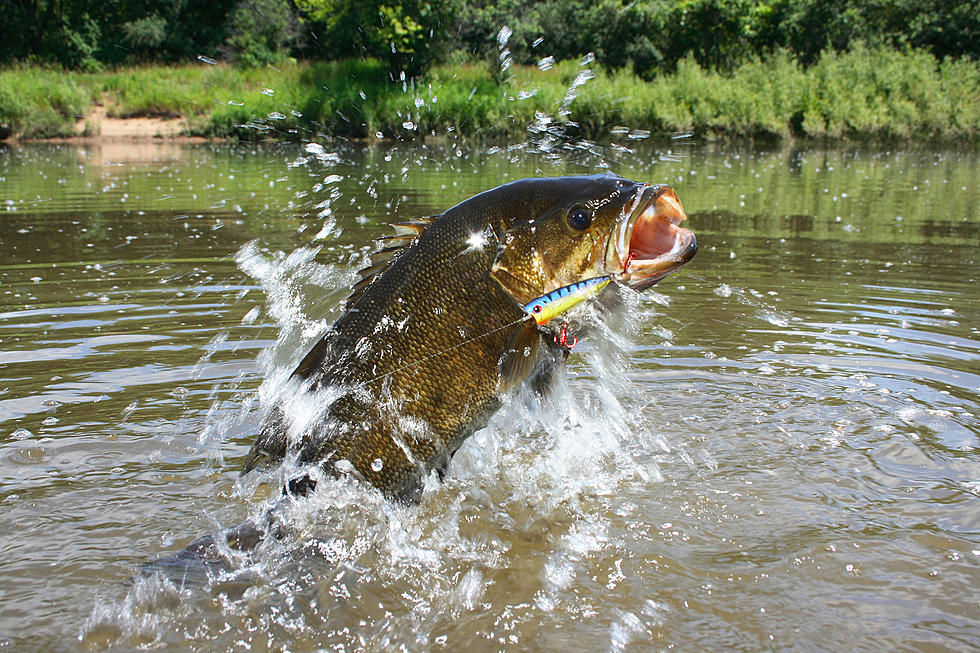 Here's The One South Dakota Spot Every Fisherman Should Visit
stammphoto
Our great state of South Dakota is well known for a lot of things.
The most famous would be Mount Rushmore. The National Monument in the Black Hills is visited by millions from around the world. Of course, while you're in the Black Hills you can visit historic Deadwood, Crazy Horse and at a certain time of year, you may see a few (OK, a whole lot more than a few) Harley Davidson's as well. And on your way in or out of the Hills, you'll want a tall glass of free ice water at Wall Drug. (If you're not sure where Wall Drug is, just keep an eye out for a billboard).
But there's so much more to see and enjoy in our state. People from around the country (and around the world) make their way to South Dakota to pheasant hunt, to 'knock down a few birds'. And then of course, there's the outdoor sport that almost everyone loves.
Let's go fishing!
 Whether you're out 'on the river,' at your favorite lake, or maybe that secret little spot that only you know about, fishing is one of those time-honored rituals that's passed down from generation to generation. (I Gotta admit, we've come a long way since my dad, my brother, and me we're pulling out bullheads).
So if you're a fisherman (or fisherwoman) you'll want to make a vacation stop at the South Dakota State Fishing Museum. What? You didn't know South Dakota had an official fishing museum?
We do, it's located in Webster. It was in February 2004 that Governor Mike Rounds signed House Bill 1143 naming the Museum of Wildlife, Science, and Industry the site of the official state fishing museum. Open May 15th through October 15th, the museum is all things South Dakota Fishing and a whole lot more. You can get more information here.
Oh, and as many of us know, you'll want to bring along all that fishing gear, too. Northeast South Dakota has some of the best fishing in the state!
Iowa's Newest Theme Park
More From KKRC-FM / 97.3 KKRC