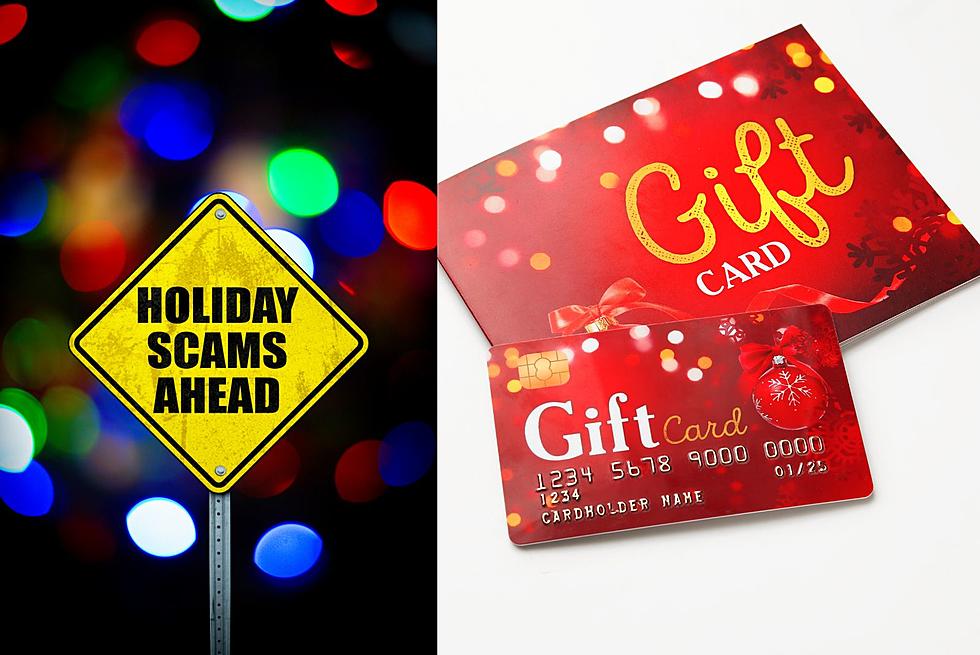 Better Business Bureau Warns of Holiday Gift Card Scams
Getty/Thinkstock Images and Canva
Giving gift cards has become a way of life for a lot of Americans - -meaning me. I love to give gift cards, that way my friends and family can do their own shopping!
All kidding aside, the Better Business Bureau is warning people about gift card scams that are circulating this holiday season.
Jessie Schmidt from the Better Business Bureau (BBB) is warning that anytime someone is requesting payment in the form of gift cards, the situation might deserve a bit more investigation.
Find the number of the company supposedly calling you looking for gift card payments, call them for information and you may discover that you were almost the victim of a phishing expedition.
Schmidt also advises that for holiday shopping in general, if something seems too good to be true, it more than likely is. Shopping locally is always a good choice, even if you prefer shopping online, as most local retailers have websites too.
The BBB encourages people who feel that they've been scammed to report it to the BBB Scamtracker.
For more information see the Better Business Bureau online, or call 1-800-649-6814 ext. 1700.
Four Places to get a Fresh-Cut Christmas Tree Around Sioux Falls
When the decorations come out for the holidays are you faced with the task of hunting for that perfect fresh
Christmas
tree? Shouldn't be that difficult. There are plenty of tree farms in the area. But are there?
If you won't be the family to pull out the
Christmas
tree from a box, then let's go hunting for one. I've got just the place for you. Actually, four locations in the
Sioux Falls
area.
Gallery Credit: Dave Roberts
More From KKRC-FM / 97.3 KKRC