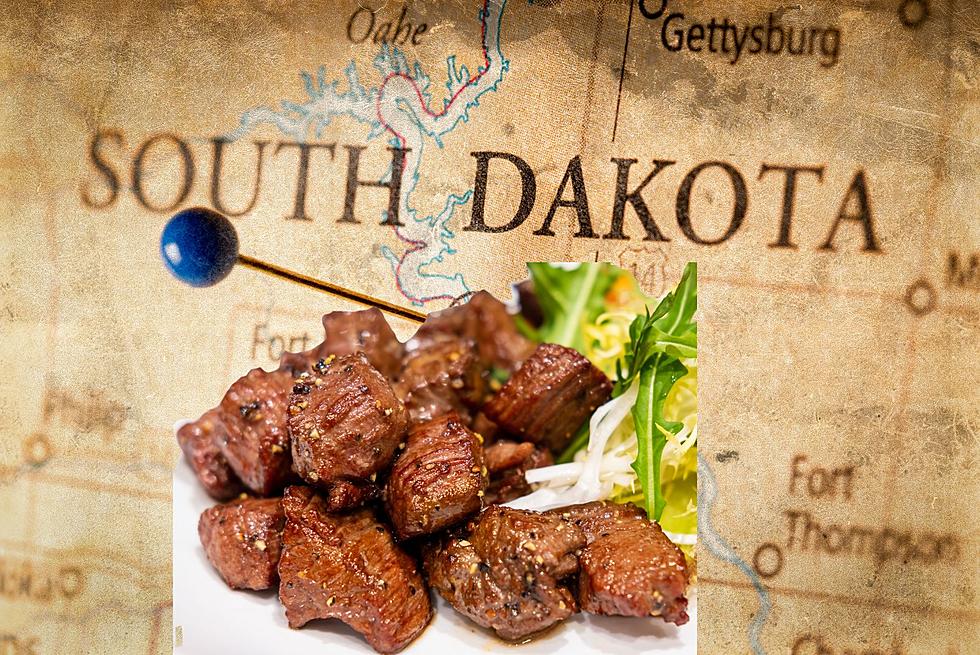 Are You Going To The South Dakota Chislic Festival? What To Know!
Chislic Festival Freeman South Dakota-Getty Thinkstock
The 2023 Award-winning South Dakota Chislic Festival Award is just days away! Here's what you need to know!
What is Chislic? It is the official South Dakota State Nosh. It's seasoned pieces of cubed steak served fried or grilled. And it is awesome!
The 5th Annual South Dakota Chislic Festival is Saturday, July 29, 2023, in Freeman.
The festival is hosted on the grounds of the 40-acre Freeman Prairie Arboretum. from 10 AM through 9 PM.
Organizers have prepared for an assortment of food vendors who'll be serving up other goodies, as well.
Festival goers will also find a beer tent, non-food vendors, bingo, beanbag tournaments, and a Kid Zone stationed throughout the well-manicured arboretum area.
Here is the great line-up of musical artists who will take the stage throughout the day...
10 am: The Dawson Brooks Sayler Band will get things started.
12:30 pm: The Man In Black: A Johnny Cash Tribute Band.
3 pm: The Wild Card Band makes a return appearance on the festival stage.
5:30 to close the Rock Hardys which is a family band featuring Mark (Rock), Eric, Adam, and Steph Hardy
So why does Chislic get its own festival?
Generations ago, Germans from Russia settled in the southeastern part of what is now South Dakota.
Along with these settlers came traditions that included their favorite foods. Meat, typically mutton or lamb, was cubed, placed on sticks, and fried.
People in the area have been enjoying variations of this traditional specialty ever since and decided they'd rather not keep it a secret.
More than 8,000 guests showed up in the town of just 1,300 residents for the first S.D. Chislic Festival.
Admission to the festival is free!
Find even more info at SDChislicFestival.com. Wear your stretchy pants...
32 Things to Do in Sioux Falls This Summer That Are Absolutely Free!
Sure, there are tons of things to do in the
Sioux Empire
every summer, but if your entertainment budget is small (or zero), we have the solution - actually, we have lots of solutions.
Here is a list of family-friendly (and some, just adult-friendly) events happening this summer in the Sioux Falls area that you should check out. Oh, the best part, everything on this list is FREE.
More From KKRC-FM / 97.3 KKRC