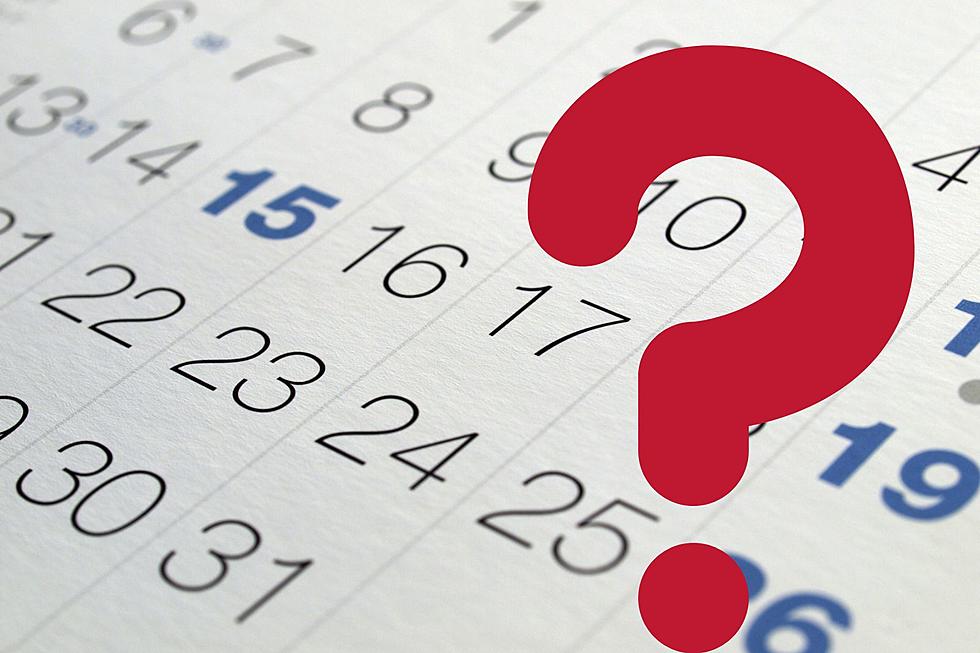 What Day Each Year Do South Dakotans Dread the Most?
Getty Images-Thinkstock/Canva
Sure, it's summer now, and almost everyone you run across on most days seems to be smiling and in a good mood. That is of course, unless you're the type of person that hates heat, humidity, and mosquitoes. Then you're probably doing your best Ebenezer Scrooge bah humbug imitation by June.
Summer is definitely my season of choice, but now that the 4th of July has passed us by, summer is going to start to fly. It never fails, once the 4th is in the rearview mirror the clock starts ticking on tolerable temps in South Dakota.
This leads me to the conversation at hand, believe it or not, we are just a little over five months away from the most miserable day in South Dakota.
According to the folks at Wiki, who wrangled up some data from 3,000 people on what they consider to be the most miserable day each year in every state. The study showed South Dakota's most dreaded day is January 16th.
Why are most South Dakotans in misery on January 16th?
The answer should be pretty obvious, it's the freezin' season! Generally, we're all freezing our baguettes off by then, as Grandpa Art from the movie Christmas Vacation would say.
The average temp in South Dakota on January 16th is a measly 12 degrees above zero most years. And that's before you factor in the wind chill that Old Man Winter loves to dish up on an icy cold silver platter during the months of January and February in this state.
Can I get a bah humbug now from the congregation?
Here's another big reason we South Dakotans are in misery that day, typically by mid-January all those credit card bills start to make their way into your mailbox from the holiday shopping season. That alone can make a person frown.
So savor summer while you can, it officially ends on Saturday, September 23rd.
I'm gonna head outside right now to start making my own gravy in the hot summer sun!
Source: Wiki
11 Things You'll Only Understand After Living in South Dakota
From soda to pop to sloppy Joes, different parts of of the country have their own local quirks and language. Simple phrases can have totally different means, local events may seem weird, and food may go by a unique name.
If you're new to South Dakota here is a sort of translation guide for some odd things you may see or hear.
A Survival Guide For Your First Winter in South Dakota
Sioux Falls,
South Dakota
, and the rest of the Sioux Empire (AKA southeastern South Dakota) are welcoming thousands of new residents every year.
Many of you new folks will be experiencing your first eastern South Dakota winter. While it doesn't usually get as bad as our Dakota friends up north, I speak from experience when I say it can get a little rough.
So, to help ease you into winter in Sioux Falls and South Dakota here are some winter survival tips:
More From KKRC-FM / 97.3 KKRC