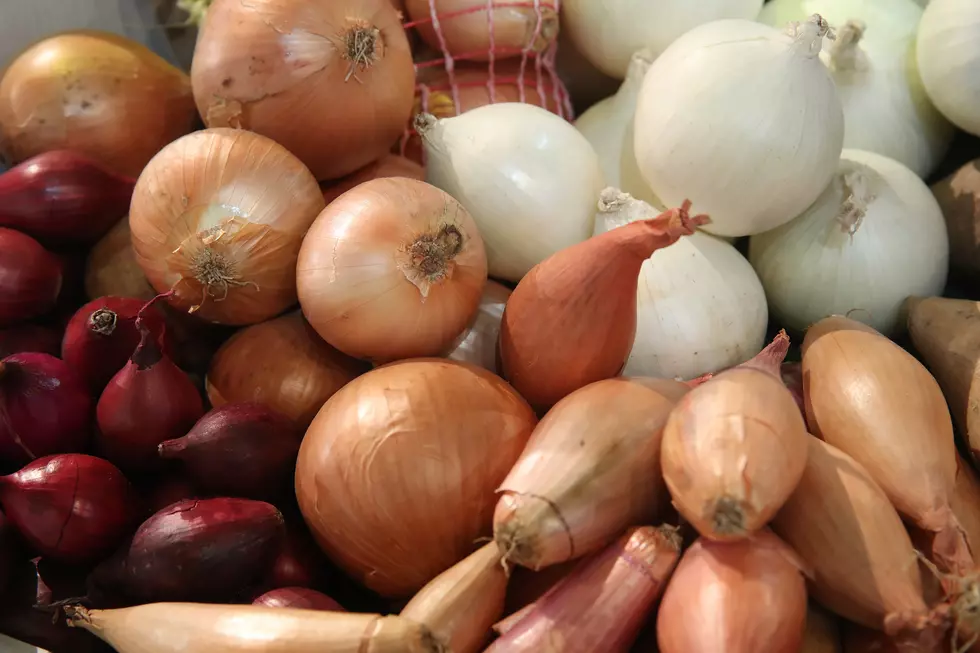 Walmart And Others Recalling More Foods Due To Salmonella Onions
Getty Images
There has been a national onion recall that has been going on for a number of weeks. To date, around 900 people have been sickened with around 100 hospitalized due to salmonella poisoning caused by the onions and products containing the tainted onions.
According to the Center for Disease Control, you now need to check for Walmart products for Taylor Farms diced yellow onions, diced mirepoix, fajita stir fry trays, chicken salad sandwiches, and Taylor Farms prepared foods like breakfast scramble bowls and snack trays sold in Colorado, Iowa, Illinois, Kansas, Missouri, North Dakota, Nebraska, Oklahoma, and South Dakota stores.
HelloFresh is also saying to throw out all onions that may have been sent to you from May 8 through July 31.
Thomson International red, white, yellow, and sweet onions (also sold under brand names Thomson Premium, TLC Thomson International, Tender Loving Care, El Competitor, Hartleys Best, Onions 52,
Majestic, Imperial Fresh, Kroger, Utah Onions, and Food Lion)
Food Lion red, white, and yellow onions
Giant Eagle red, white, and yellow onions (in Pennsylvania, Ohio, West Virginia, Indiana, and Maryland)
Kroger red, white, yellow, yellow Vidalia, and sweet onions
Public red onions (in Alabama, Georgia, North Carolina, South Carolina, Tennessee, and Virginia)
Ralph's yellow onions (in California)
Trader Joe's red onions (in Arizona, California, Nevada, and Utah)
Walmart red, white, yellow, and sweet onions
Enter your number to get our free mobile app
Germiest Spots in Your House