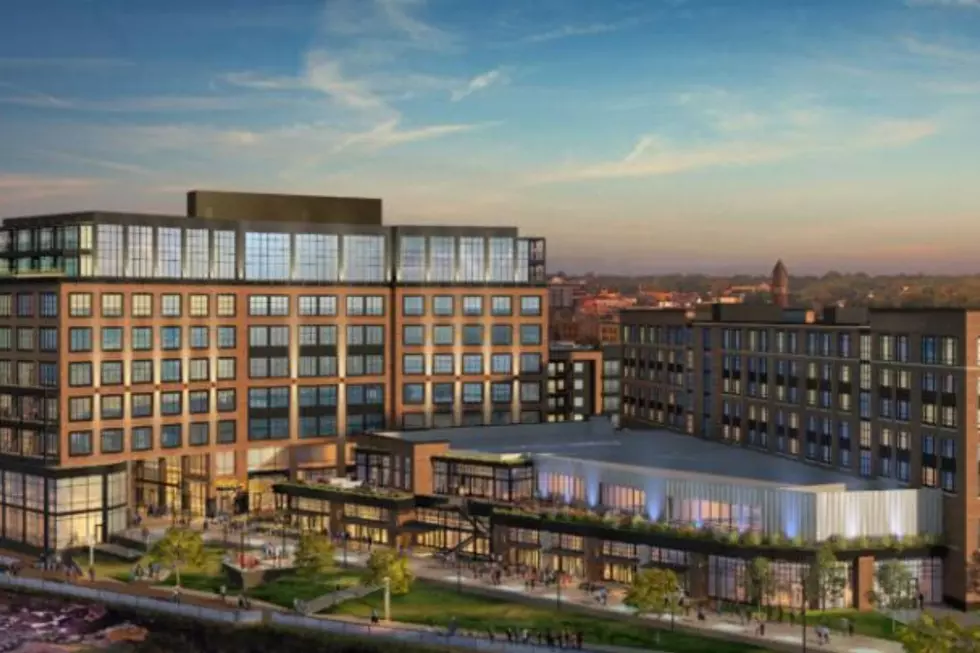 Sioux Steel's Downtown Sioux Falls Campus Future
Courtesy of the Lloyd Companies via KSFY TV
In March of 2018, it was announced that Sioux Steel would be moving out of downtown Sioux Falls where it has been for the past 100 years. Now the future of that property is coming to vision.
The Sioux Steel site which is neighbor to Levitt at the Falls, Jones 421 and Falls Park will continue to expand with a hotel and apartments. According to Sioux falls.Business, Lloyd Companies is proposing a $200 million redevelopment project.
The anchor for this project is to be a seven-story Canopy hotel, a nine-story mixed-use building and a parking ramp surrounded by 100 apartments.
Sioux Falls just opened Hotel Phillips a boutique hotel that was the Great Western Building.
Groundbreaking for the Canopy is expected in 2020 with an opening in 2022. The hotel will be adjacent to a 900-stall parking ramp, apartments, and space for retail.
Gotta like the vision. Downtown Sioux Falls continues to evolve as a shining jewel.
Source: Siouxfalls.business
More From KKRC-FM / 97.3 KKRC