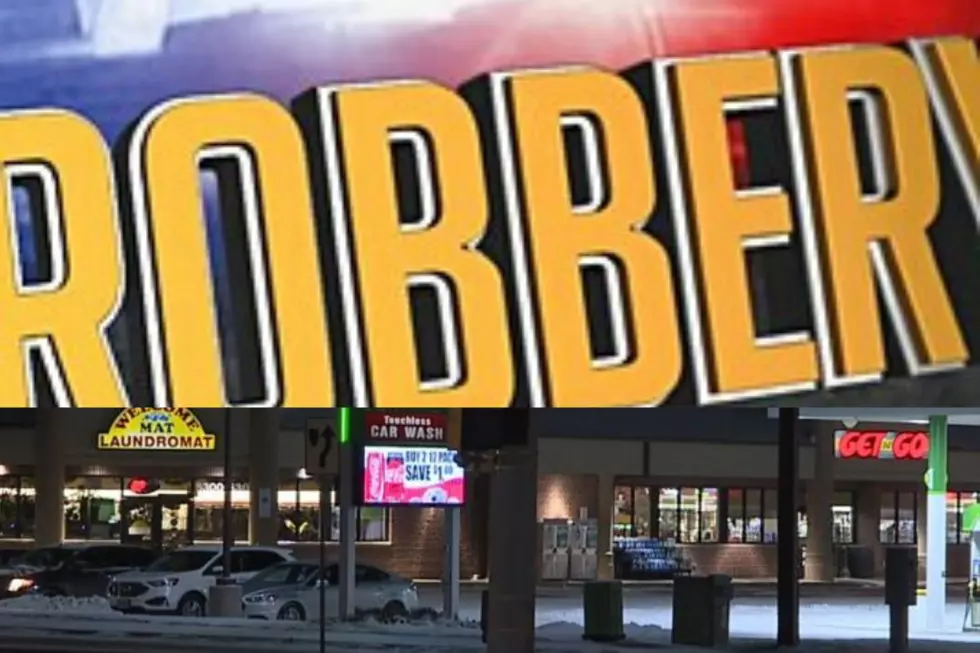 Sioux Falls Sees yet Another C-Store Robbery Wednesday Morning
KSFY TV (with permission)
Holding up a convenience store is quickly becoming an everyday occurrence here in Sioux Falls.
KSFY TV is reporting that another C-Store fell victim to an armed robbery early Wednesday morning.
According to the report, the latest robbery happened around 1 AM on Wednesday (December 11) at the Get-n-Go at 57th Street and Marion Road.
Sergeant Paul Smedsrud with the Sioux Falls police department told KSFY, the suspect in question walked up to the employee on duty and demanded cash. In the process, he threatened the employee with a weapon, and the employee complied with his request.
KSFY reports the suspect then fled the scene with an undetermined amount of cash.
The latest incident marks the third armed robbery of a Sioux Falls gas station this week.
Police tell KSFY, the latest suspect is described as a white man, about 5'5" tall with a medium build.
Authorities have yet to say if all three armed robberies are related.
If you have any further information that can help aid police in their search for Wednesday mornings robbery, you're asked to please contact Crime Stoppers at 367-7007.
Source: KSFY TV
More From KKRC-FM / 97.3 KKRC