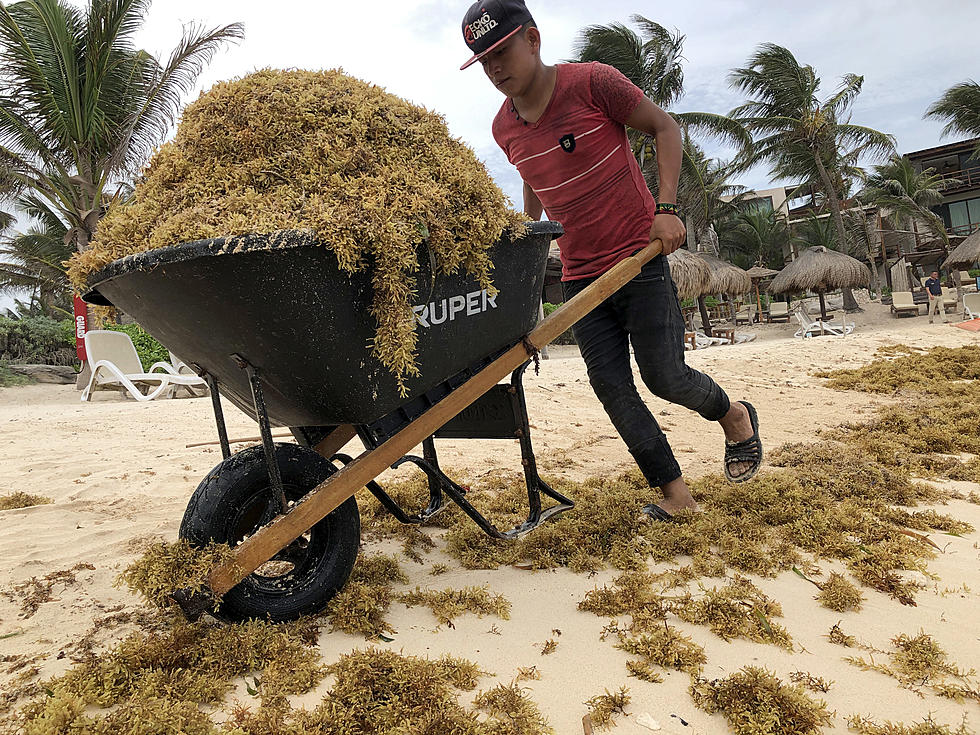 Disgusted Minnesota & South Dakota Vacationers To Florida, Mexico Face Giant Seaweed Blob
Photo by Justin Sullivan/Getty Images
Early spring break vacations are always something to look forward to. For both college students and those who just need a much-needed break from winter. And, especially this year for those living in South Dakota and Minnesota where snowstorm after snowstorm has flared tempers, seasonal affective disorder, and cabin fever.
If a trip to a sandy beach, sunshine, and snorkeling is coming up you may be faced with an unsightly seaweed blob that is already blanketing famous tourist beaches of Florida, Mexico, and the Caribbean Islands.
Sargassum seaweed, according to The Smithsonian, is algae that can hurt tourism as it piles up on beaches and starts to rot. It releases toxic hydrogen sulfide into the air — a gas that smells of rotten eggs and may cause respiratory and neurological issues in humans.
---
TRENDING FROM RESULTS-TOWNSQUARE MEDIA SIOUX FALLS
---
Reports of the seaweed indicate that it has begun to pile up on beaches in Florida's Key West as well as in Mexico's Cancun, Playa del Carmen, and Tulum with its red tide.
Travelers to the Gulf Coastal waters of Florida are unlikely to be affected in the Tampa Bay area as researchers point out that 5,000-mile-wide seaweed bloom will vector more towards Mexico.
Best Time To Have A Good Time in South Dakota
24 Things Minnesotans Have to Explain to Out-of-Towners
We Minnesotans can really baffle out-of-towners from what we eat to what we say to how we survive winters. Here are some things we have to explain to people from other parts of the country.
More From KKRC-FM / 97.3 KKRC