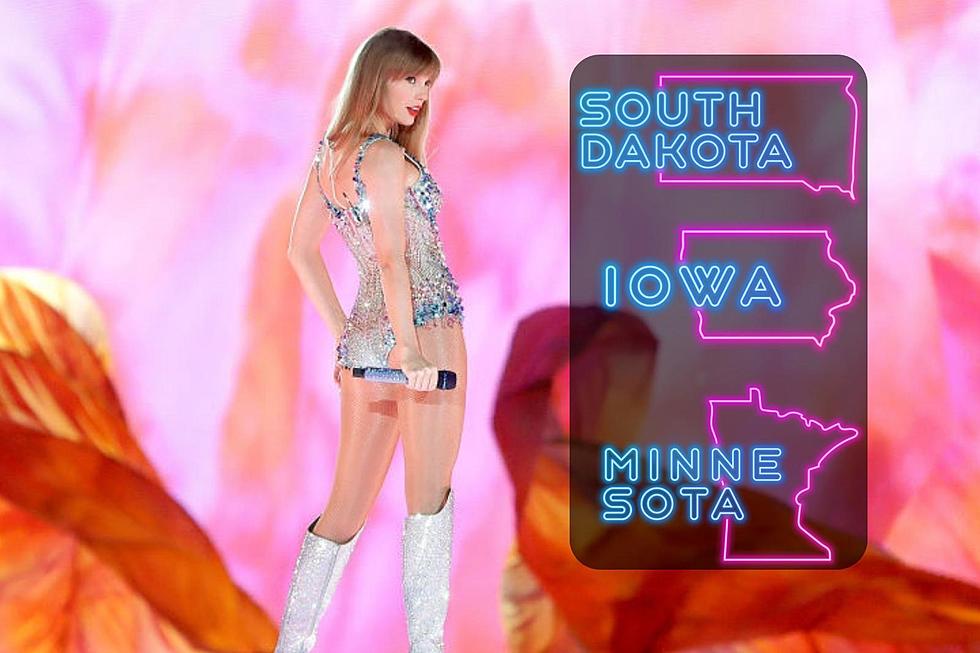 Where To See The Taylor Swift 'Eras Tour' Concert Movie in South Dakota, Minnesota, and Iowa
(Photo by John Medina/Getty Images)/Canva
You can try, but one cannot resist TYLOR SWIFT. It's true! Over a MILLION tickets have been sold for her Eras Tour, so far. And the tour will keep going into 2024.
But, what if you couldn't make it to one of the shows? What if you missed Tay-Tay when she was in The Cities? Will you ever get to experience the show surrounded by fellow Swifties? YES! You can when the Eras Tour concert film comes to theaters in October.
"Eras attire, friendship bracelets, singing and dancing encouraged," Taylor said on IG.
Where Is the Taylor Swift Concert Movie Playing in South Dakota?
The Eras Tour concert film will premiere in movie theaters on Friday, October 13. Several showtimes are planned to make sure you have a chance to see it. Or see it again.
In Sioux Falls, the Taylor Swift Eras Tour concert film will be at the Cinemark theaters in Sioux Falls. Eastside and Westside Sioux Falls will each have their own opportunity to see the show. Folks west-river won't be left out, you can see it in Rapid City.
Taylor Swift Eras Tour Concert Movie Sioux Falls Showtimes
Other Taylor Swift Eras Tour Concert Movie South Dakota Showtimes
Taylor Swift Eras Tour Concert Movie Minnesota Showtimes:
How long is Taylor Swift's Eras Tour Concert Movie?
The Eras Tour Concert Movie is 2 hr 45 min long.
SPOTTED: Celebrities Having a Blast at Taylor Swift's Eras Tour
Let's take a look at all of the famous Swifties that were spotted in the stands.
25 Must See Pix From Taylor Swift's Eras Tour Stop In Denver
From the "countdown to midnights" to start her show, to an incredible firework-filled ending, Taylor Swift's Eras Tour set the new standard for how a live show should be. I can't put into words just how fantastic this show was. Nobody loves their fans more than Taylor and her team and this show was proof of that. Here are some of our favorite pictures from the show from the couple of different areas my family saw night one from.
Look Back at Taylor Swift's Iconic 'Speak Now' World Tour Outfits
One thing you can always count on with Taylor Swift is a theme. She's the queen of reinvention, as evident throughout her 10 studio albums. Each offering is a treasured chapter in the singer's storied career — an era, if you will — from the lyrics she wrote, all the way down to the outfits she has worn onstage in touring those albums.
Swift's 2023 Eras Tour has found fans dressing up like their favorite eras, and the looks those albums brought out. Let's take a look at the iconic outfits Swift wore on her Speak Now World Tour.
More From KKRC-FM / 97.3 KKRC