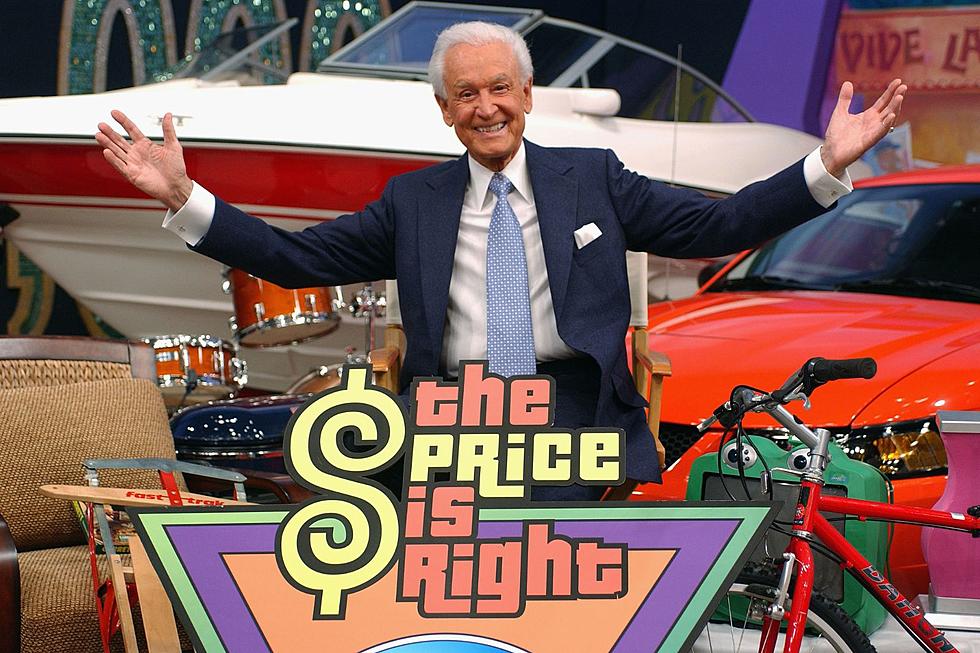 How Many South Dakotans Have Been Contestants on Price Is Right?
Getty Images
South Dakota lost one of its most famous residents on Saturday, (August 26) with the passing of former Mission, South Dakota resident and legendary TV game show host Bob Barker at age 99.
Barker spent a number of his childhood years living on the Rosebud Indian Reservation in South Dakota after his widowed mother took a teaching job there. Barker was age 6 when he and his mother moved to the state.
Barker was best known for hosting the "Price is Right" from 1972 to 2007. Drew Carey of course took over the helm following Barker's departure. Before that, Barker was also the host of "Truth or Consequences" from 1956 to 1975.
Given the passing of Bob Barker, it got me wondering, just how many times South Dakotans were told to come on down, cause you're the next contestant on the Price is Right.
Now I'm sure throughout the years, there have been numerous people from Barker's former home state who have had the opportunity to try their luck at winning cash and all sorts of fantastic prizes on the show. I was able to easily track down two lucky such South Dakotans who received the prestigious honor of being told to Come on Down!
The first was a former USD student named Eric Fosheim. According to the Yankton Daily Press & Dakotan, he was a contestant back in 2003. Fosheim, a Huron native won $1,000 cash and a number of other prizes, like a jukebox and a pontoon boat which totaled over $26,000!
The second Price is Right contestant from South Dakota, is a person we here at Results Townsquare Media Sioux Falls know extremely well. Long-time friend of the Ben & Patty Show, and former Survivor contestant, Mitchell Olson.
Olson was invited to Come on Down all the way back in 1998. He was attending SDSU at the time. Olson wore a t-shirt to the show that depicted Barker's face on Mount Rushmore.
According to Olson, the shirt caught Barker's eye and is the reason Bob singled him out for a brief conversation prior to Olson being selected as a contestant.
Olson recalls Barker being a very kind and friendly man, that was extremely engageable. Mitchell even got the chance to dance on stage during the show with a couple of Barker's co-host beauties.
If you're wondering how Olson faired as a contestant, he brought back a foosball table, some luggage, and a grill to South Dakota which he ended up winning on the show.
You can watch Olson's Price is Right appearance here.
I still think my favorite Bob Barker moment has to be his appearance in the motion picture "Happy Gilmore." The fistfight scene on the golf course between him and Happy is nothing short of a classic!
"I hate that Bob Barker" is a motion picture quote that will live forever.
Source: Yankton Daily Press & Dakotan
11 Famous People from South Dakota
OK, so we're not Hollywood, but there are a number of famous people who were born in the Rushmore State. Here's a list of 10 famous people who were born in
South Dakota
!
More From KKRC-FM / 97.3 KKRC