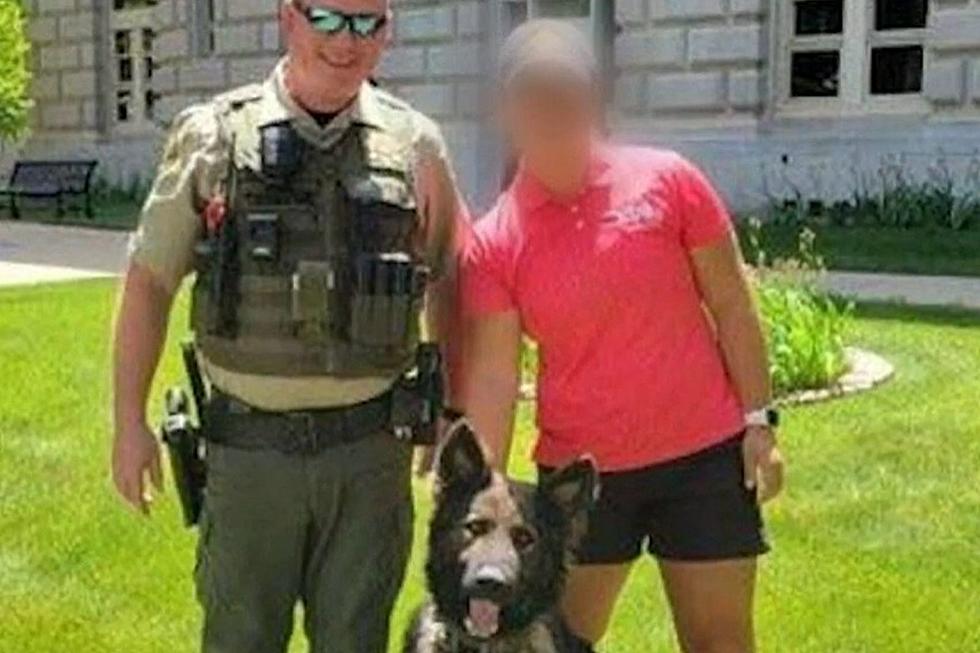 Former Iowa Sheriff's Deputy Charged with Killing His Own K-9
Dakota News Now (with permission)
A former Iowa sheriff's deputy who allegedly killed his own police dog has been charged with a felony.
Dakota News Now is reporting that Dallas Wingate who worked as a deputy with the Boone County Sheriff's Office in Iowa for 15 years has now been charged with killing his own K-9 dog named Bear.
The police report states that Wingate alleges he put the K-9 in his department-issued truck on Friday, (September 2) 2022, and roughly 22 hours later claims to have found the dog dead inside the vehicle.
According to Dakota News Now, Wingate was placed on departmental leave two days prior to the dog's death. The reason why Wingate was placed on leave was not stated.
Wingate resigned from his position with the Boone County Sheriff's Office within days of the death of his K-9 dog.
Dakota News Now reports the actual cause of death of K-9 Bear has not been revealed as of this time.
Killing a K-9 member of law enforcement is considered a felony within the state of Iowa and is punishable by more than a year in prison.
Wingate turned himself in on Tuesday (April 4) and is now out on bond.
Source: Dakota News Now
---
TRENDING FROM RESULTS-TOWNSQUARE MEDIA SIOUX FALLS
---
30 Ways You Might Have Already Broken the Law Today
Most of us try the best we can to be law-abiding citizens, but did you know that you may have been breaking the law without even realizing it?
BestLifeOnline
has a list of 30 of the most common transgressions. How many have you been guilty of over the years?
Out of 30, I am guilty of 19. And no I won't tell you which ones.
10 Most Dangerous Cities in South Dakota
Cities on the east and west side of the Missouri River have made the latest list of South Dakota's Most Dangerous Cities for 2021.
Roadsnacks
recently released its most 'Dangerous Cities' list and here in The Mount Rushmore state there are a few surprises, especially at the top. To determine the most dangerous cities in the state, Roadsnacks looked at the FBI's report on the latest violent crime, along with property crime statistics.
And surprisingly, the town with the most murders per capita in the state has less than 3,000 residents. Take a look at the list below.
More From KKRC-FM / 97.3 KKRC