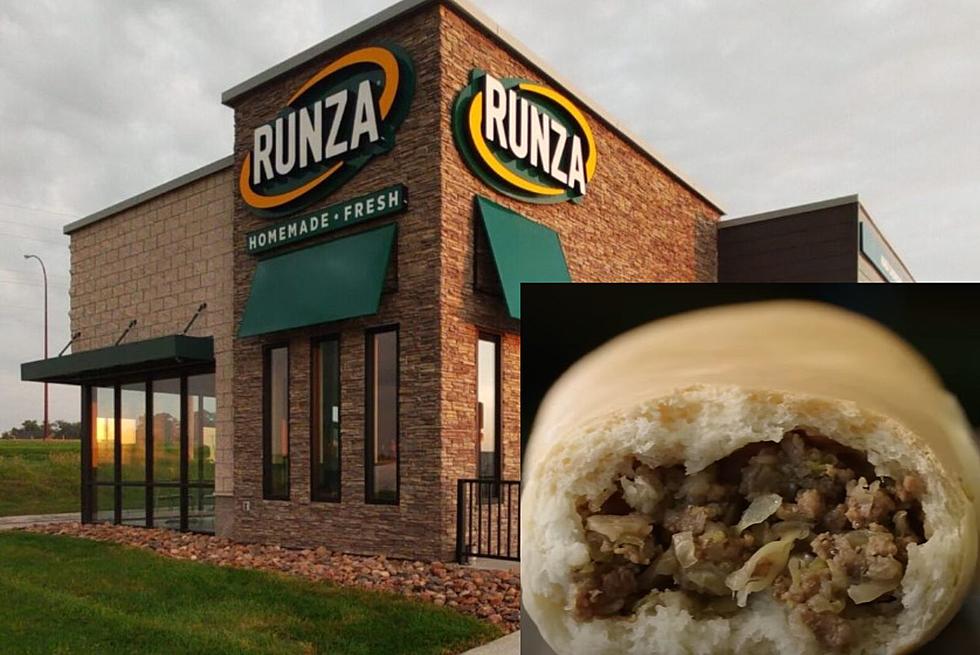 The Renowned Runza Makes Its Return to South Dakota
Pigeon 605, Eater via YouTube and Canva
When it comes to this particular fast food creation you're either in the Runza camp or you're not. There really is no in-between area for this savory ground beef and cabbage creation that has its roots in German-Russian culture with the pierogi.
Nebraskans have been famously infatuated with this delicious, stuffed bread pocket forever. The first Runza restaurant opened in Lincoln, Nebraska in 1949, and 30 years later they began franchising. Their history indicates that this was the point where they started their "slow, steady climb to world domination!"
Where is the new Runza in South Dakota?
This 74-year-old company did have restaurants in South Dakota at one time. In fact, there were two locations right here in Sioux Falls. Now, Runza is moving back into South Dakota with one location in Yankton, at 3206 Broadway (Highway  81) on the north side near the airport.
So now when your tummy gets the Runza rumbles, you're only 90 minutes from a yummy solution. Hopefully, Runza will consider coming back to Sioux Falls very soon!
Sources: Pigeon605, Runza.com and Eater.com
What Should Replace the Eastside Denny's? And Why It Should It Be Runza
It is sad, this was "my"
Denny's
. When my family first moved to Sioux Falls back in the day this was our go-to night-out restaurant. Kids ate free and we could drink all the coffee we could soak up. Plus it was 24 hours, which fit into our chaotic schedules at the time.
Top 14 Restaurants That Should Come Back to Sioux Falls
Some friends and I were getting together for dinner and we were trying to decide where to go. That's when we started reminiscing about our favorite Sioux Falls restaurants that have come and gone. Here's a list of 14 restaurants I want to come back to Sioux Falls. What restaurants were your favorites that are no longer in Sioux Falls?
More From KKRC-FM / 97.3 KKRC