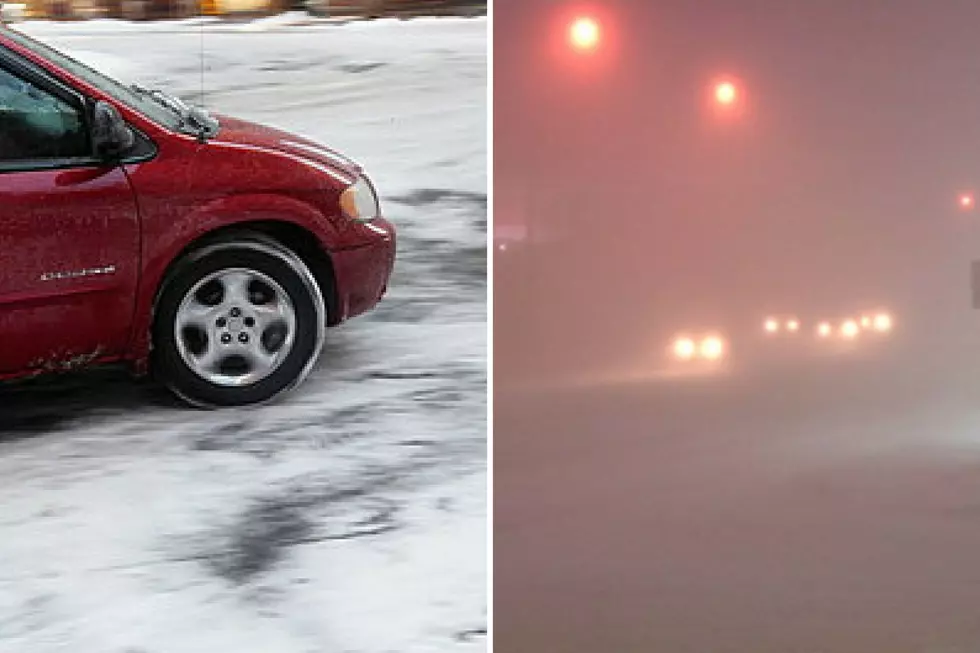 Sioux Falls Sees 75 Accidents during First Snow of the Season
Getty Images/KDLT TV
Hopefully you weren't one of the people that needed to contact your insurance agent and favorite body shop today thanks to the early Christmas present Mother Nature delivered to the Sioux Empire late Monday afternoon?
KDLT News is reporting there were 75 of us here in Sioux Falls that got to make those two dreaded phone calls/emails today. Authorities reported 75 different fender benders within city limits on Monday into Tuesday.
According to KDLT News, that number is about five times larger than what the typical accident count is on a normal Monday to Tuesday.
Five of the 75 people involved in car accidents during the past 24-hour period here within the Sioux Falls city limits required medical attention as a result of their accident.
It's inevitable, with the first snow of the season you always seem to get three different types of drivers.
One that is way too cautious behind the wheel and is barely putting along. The white knuckle driver if you will. You know the type, they look like they should be behind the wheel of a student driver car.
Then, there's the person who is actually being a responsible driver. This driver is aware of their surroundings and the weather conditions involved. (Aka: the perfect driver.)
And finally, there's always the chucklehead who is over-driving the conditions. The dude that is completely oblivious to the slippery streets, and any other vehicle around them on the road. This dipstick just races down the street like he or she just won the lottery and was only given 5 minutes to redeem their million dollar ticket.
I don't know about you, but I saw way too many dipstick drivers on my commute home last night. I am just glad I didn't end up being the recipient of their poor driving practices.
The Sioux Falls Police Department would like to take this opportunity to remind all motorists to please slow down, buckle up, and exercise caution while driving in adverse winter weather conditions.
I guess the good news in all this, the accident count during the first snowfall was down in 2017 compared to 2016. During last year's first snowfall, police recorded 89 accidents in Sioux Falls according to KDLT News.
Hey, at least it appears as if were headed in the right direction!
Source: KDLT TV
---
---
See Also:
More From KKRC-FM / 97.3 KKRC