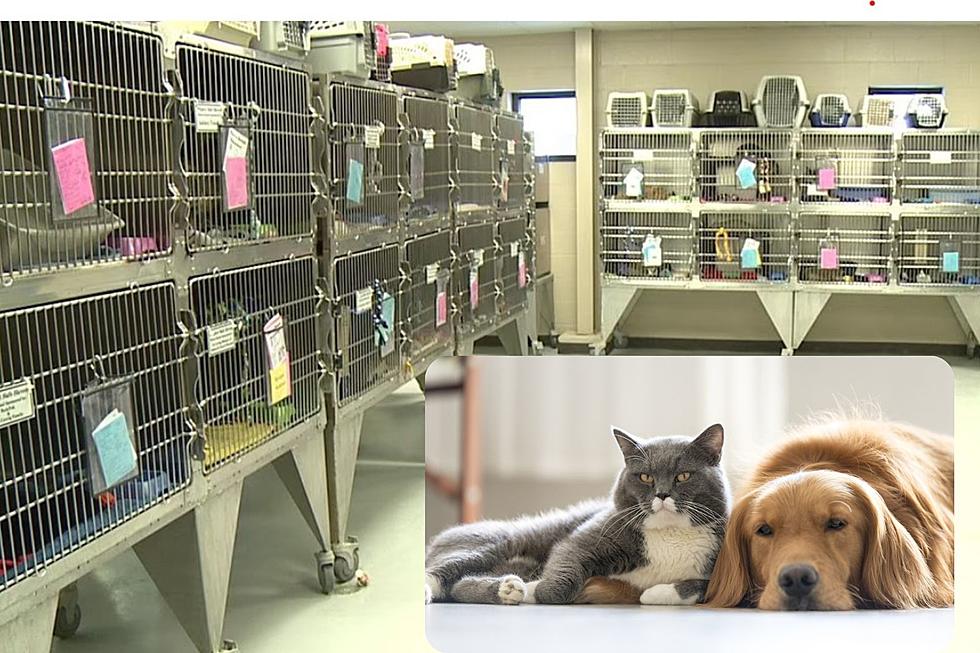 Sioux Falls Humane Society Changes Policy to Adopt Furry Friends
Dakota News Now/Getty Images-Thinkstock
The Sioux Falls Area Humane Society does such important work every day by taking in abandoned, abused, homeless, and unwanted animals all over the Sioux Empire.
They provide a loving temporary home for these animals until all these little and big sweeties can meet their perfect match and find a permanent place to live.
Starting this week, the Sioux Falls Humane Society has changed its adoption policy.
As Dakota News Now reports,  dog and cat adoptions will no longer be done by appointment only. Those wishing to adopt pets can simply stop by the Humane Society facility at 3720 East Benson Road to view the animals available for adoption.
According to Dakota News Now, visitors will still need to be prescreened before being allowed to walk through the kennel areas.
The prescreening process is actually something that can be done online before you stop at the shelter. You can also walk into the shelter for a paper application too.
There are separate application forms for dogs, cats, and all the other various critters the Humane Society has available for adoption. You should also know the Humane Society will keep your adoption form on file for 90 days on the off-hand chance you don't find your perfect pet match the first time you stop out.
When you come out to the shelter to view all their furry friends, and should you meet your match, you can sign a pet adoption contract that day, and in most cases, you'll be able to take your new best friend home that same day.
Every adoption is completed in person on a first-come, first-served basis. And the Sioux Falls Humane Society will make sure you have everything you need right out of the gate to help you spoil your new family member and friend.
You can view all the animals available at this time, and learn more about the pet adoption process by visiting the Sioux Falls Area Humane Society website.
Source: Dakota News Now
Restaurants That Are Dog Friendly In Sioux Falls
10 Deadliest Creatures in US: South Dakota Has Lots of Them
The deadliest animal in the U.S. isn't the alligator or bear or even the mighty shark. In fact, the answer may surprise you.
It may also surprise you how many of these creatures can be found in South Dakota.
Here's the top 10:
More From KKRC-FM / 97.3 KKRC