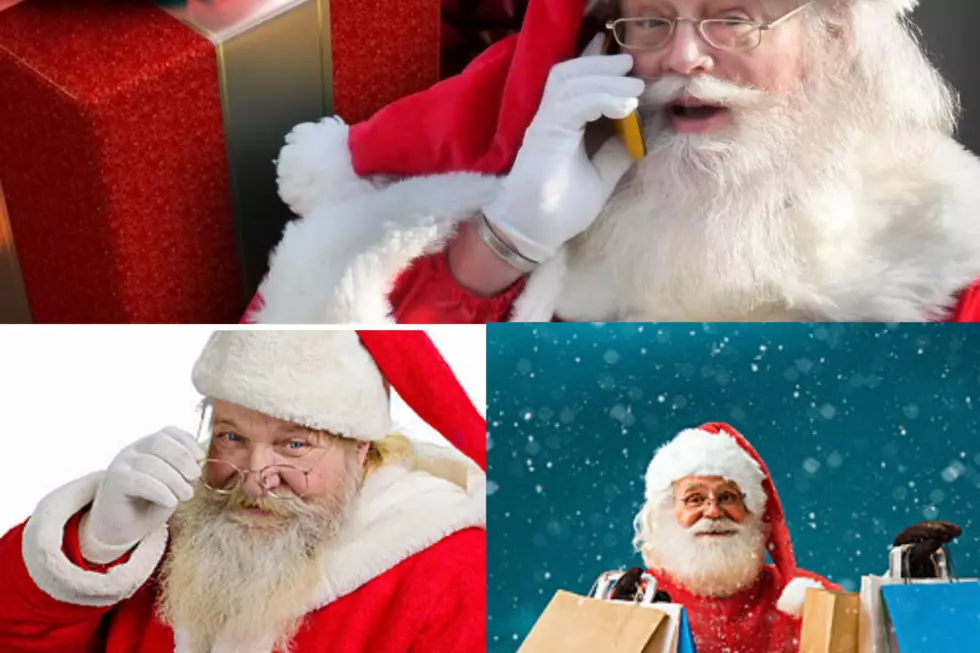 Santa Is Coming to Town This Friday
KSFY TV (with permission)/Getty Images/Thinkstock
Have you been inside a department store lately? The Christmas trees are up, the stockings are hung, and Bing's warming up in the bullpen.
The official start to the Christmas shopping season is so close you can almost see Rudolph's red nose begin to glow.
The Empire Mall will put the proverbial angel on top of the Christmas tree this Friday when Jolly Old St. Nick himself sets up his mobile toy shop once again in the center court of the mall.
KSFY TV is reporting that Santa is set to arrive in Sioux Falls at The Empire Mall this Friday (November 8). He will continue to call the Sioux Empire his home until the mall shuts down on Christmas Eve.
Kirsten Schaffer, with The Empire Mall, told KSFY, the mall plans on holding a number of special options this year for Santa visits.
Planned are things like; a Pet Photo Night. An evening set aside for every member of the family, even the four-legged ones, to visit The Empire Mall on Sunday (November 24) from 6:00 to 8:00 PM after regular mall hours to have their photo taken will the holly jolly one. Immediately after the photo-shoot event that night, the mall plans to have Santa's chair and set thoroughly cleaned to minimize potential risks to allergy sufferers.
Other events planned during Santa's stay include; Caring Santa. A day planned to provide children with all spectrums of special needs and their families the opportunity to visit with Santa in a sensory-friendly environment. That event will take place before and after regular mall hours on Sunday (December 1) from 8:00-10:00 AM and again from 7:15-8:30 PM.
Don't forget, another staple in The Empire Mall's holiday stable is set to start soon as well. The Results Radio/KSFY TV "Miracle on 41st Street" toy drive for the Sioux Falls Children's Inn.
The toy drive and gift wrapping booth that benefits the kids and families utilizing the services of the Children's Inn throughout the year, will kick-off on Friday (November 29) and run up to the completion of mall hours on (December 24) in the Macy's Wing of The Empire Mall.
Source: KSFY TV
More From KKRC-FM / 97.3 KKRC