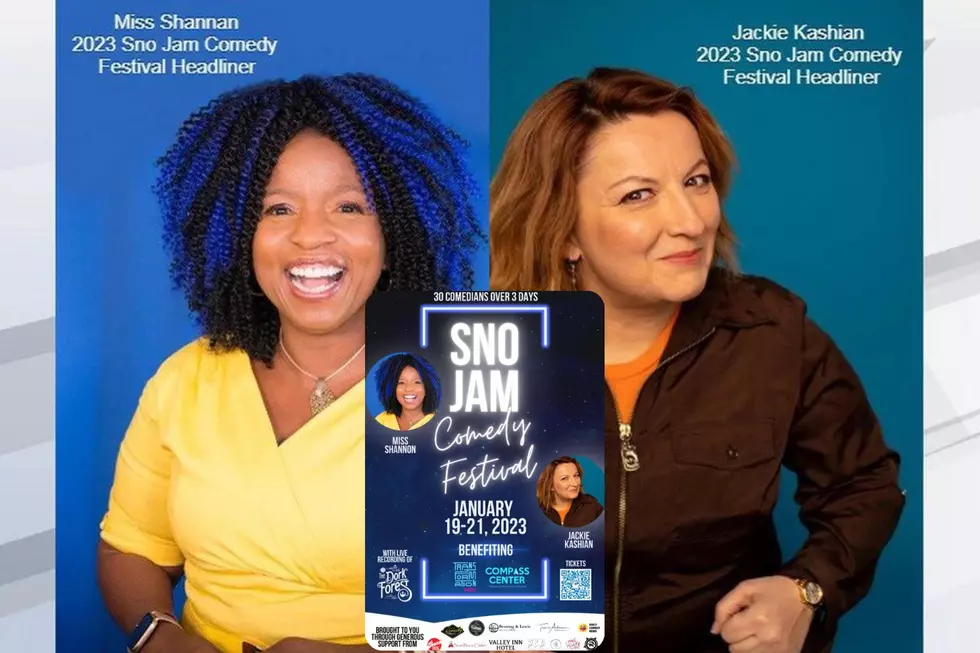 Need a Laugh? 8th Annual Sno Jam Comedy Fest Coming to Sioux Falls
Dakota News Now (with permission)
Let me guess, you could probably use a really good laugh after our recent run-in with snowmageddon.
Well, if it's laughter you crave, it's laughter you're gonna get later this month when the "8th annual Sno Jam Comedy Fest" makes its return to Sioux Falls.
This 2023 comedy festival is scheduled for January 19-21.
Dakota News Now is reporting that 30 different comedians including headliners Jackie Kashian from Comedy Central and the Late, Late Show and Miss Shannan from Nickelodeon's Nick Mom's Night Out are making the trek to the frozen tundra of South Dakota to help you laugh your snow pants off all three days in a variety of venues throughout Sioux Falls.
This year's festival will also include a live Dork Forest podcast recording with Jackie and a special guest.
The entire 3-day event is designed to celebrate comedy and snow while enriching the community by supporting non-profit organizations in the state.
There are two charity partners on the receiving end of their generosity this year, and they are the Compass Center whose mission is navigating the journey to healing for all affected by sexual, relational, and family trauma, and the Transformation Project whose mission is to support and empower transgender individuals and their families while educating communities in South Dakota and the surrounding region about gender identity and expression.
The various comedy performances will be hosted Boss' Comedy Club, Remedy Brewing, & Spellbound Magic Shop & Theater.
Tickets for the 3-day comedy festival can be purchased on an individual basis or by buying an all-access pass that is good for all three days.
Take a peek at the event schedule and get more information on the 8th annual Sno Jam Comedy Fest here.
Source: Dakota News Now
A Survival Guide For Your First Winter in South Dakota
Sioux Falls,
South Dakota
, and the rest of the Sioux Empire (AKA southeastern South Dakota) are welcoming thousands of new residents every year.
Many of you new folks will be experiencing your first eastern South Dakota winter. While it doesn't usually get as bad as our Dakota friends up north, I speak from experience when I say it can get a little rough.
So, to help ease you into winter in Sioux Falls and South Dakota here are some winter survival tips:
20 Things You'll Find In Every South Dakota Home
We have so many things in our homes. Some things are junk or half-used but others have great sentimental value to us.
Regardless of what an item means to us at the end of the day, I bet that most
South Dakotans
have these twenty items in their home; or at least most of us do.
More From KKRC-FM / 97.3 KKRC