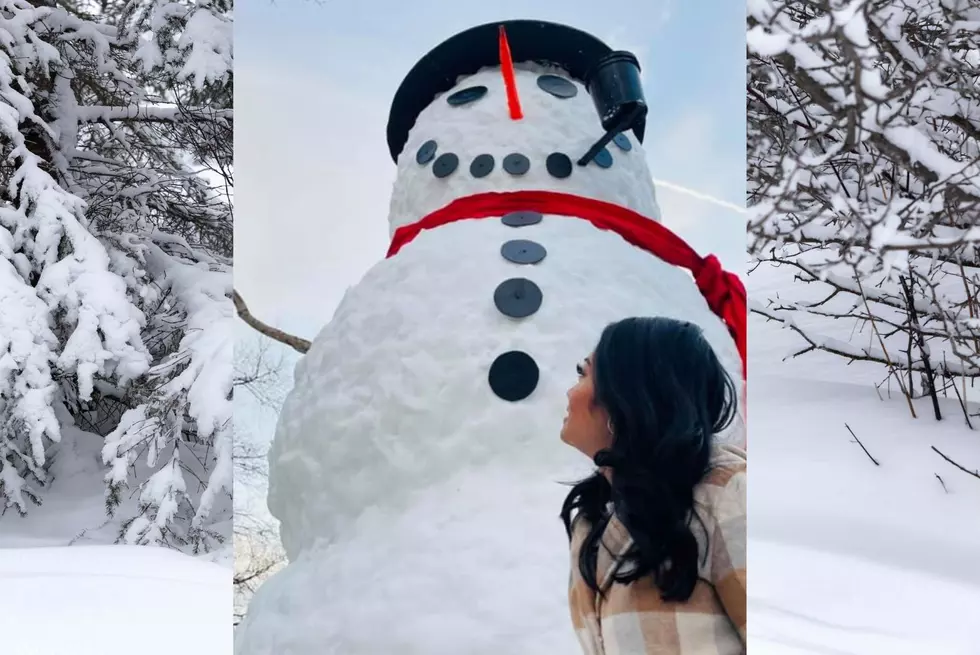 Minnesota's Monster Giant Snowman Is Back This Year!
Minnesota's Monster Giant Snowman Is Back This Year via Facebook Han Aldrich
If you haven't seen this mammoth, monster, Minnesota snowman, you should plan on making a trip to experience him! It's a Minnesota thing.
Faribo Frosty is once again back in Faribault, Minnesota.
Faribault is northwest of Rochester and south of Minneapolis. It's been the home of Faribo Frosty for more than 15 years.
Andy Hoisington along with his wife Debbie and their five kids are the ones responsible for bringing the legendary Faribo Frosty to life every year.
With Andy and his family maintaining Faribo Frosty must be a labor of love.
But lots of other folks really appreciate and love this local seasonal landmark too!
Angie Mendez posted at Quirky Minnesota Places that "#Faribofrosty is back! I think it's the best he has looked. 17.5 feet tall, about 18,000 lbs. at the corner of 1st St NW & 3rd Ave NW in Faribault, Mn."
Minnesota's Must See World's Largest Roadside Attractions
If you are making some family summer vacation plans maybe check out Minnesota's Roadside Attractions like the World's Largest Otter, Pelican, Babe The Blue Ox, and more!
More From KKRC-FM / 97.3 KKRC