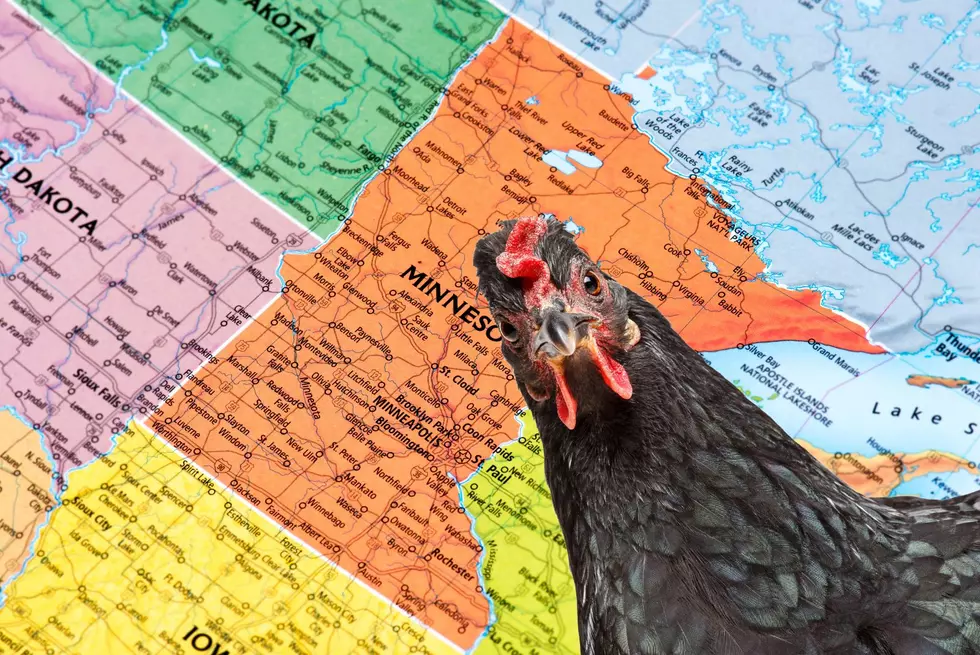 Minnesota Woman Assaults Boyfriend With A Chicken…Really.
Minnesota Woman Assaults Boyfriend With A Chicken-Getty Thinkstock
You know it's been a long winter in Minnesota when a woman gets arrested for assaulting her boyfriend with a whole chicken.
A Minnesota woman was arrested and jailed for assault with a chicken … among other things.
A couple was driving to their home in Eagle Lake, Minnesota which is just east of Mankato.
The victim had been in a local bar and relayed to police that on the ride home his girlfriend had been hitting him and spitting in his face.
Once they arrived home the girlfriend allegedly secured a whole chicken and hit the boyfriend in the back of his head with the bird.
Police responding to a 911 call stated that the victim "still had some chicken residue in his hair."
When police went to arrest 36-year-old Natalie Bruemmer she put up a struggle which resulted in even more charges against the angry chicken tosser.
When Bruemmer was being put under arrest she persisted in pulling her hands away from the officers requiring multiple attempts to get her handcuffed, continued to yell, and kicked her legs around.
Bruemmer was taken to the Blue Earth County Jail and booked for assault and obstructing police.
No further foul play was reported.
Most Expensive Minnesota Airbnb $4K A Night Has Indoor Waterslide
Look what you get for $4,000 a night in Minnesota. Indoor Waterslide, Pool Table, Shuffle Board, Hottube, and tons more. Just...Wow!
More From KKRC-FM / 97.3 KKRC