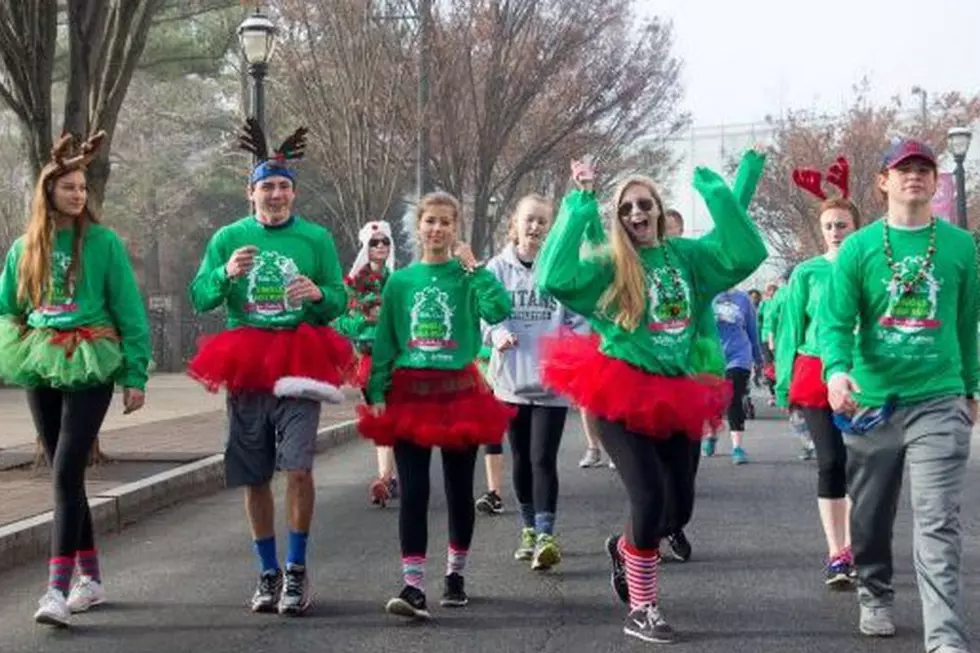 Jingle All the Way, the Annual Sioux Falls Jingle Bell Run Is Coming Up
Dakota News Now (with permission)/Arthritis Foundation
Just because the temperatures here in the Sioux Empire have taken an about-face and are now starting to resemble the deep freeze of winter, doesn't mean all of our outdoor activities have come to a screeching halt.
One of the area's most anticipated outdoor running events is right around the corner. The annual "Jingle Bell Run" is scheduled for Saturday (November 26) at Fawick Park.
Organizers of the event want you to be there with bells on, ready to burn off all of those extra calories you put on over Thanksgiving.
This is the Sioux Falls race where the participants are encouraged, but not required, to wear holiday-themed costumes. So if you've ever dreamed of running three miles dressed as Santa, an elf, a reindeer, or maybe even a gingerbread house, here's your chance.
Check-in and registration for the event begin promptly at 8:00 AM. With the 5K Run/Walk getting underway at 9:00 that morning.
The registration fee is $40.00 in advance and $45.00 on the day of the race. All the proceeds benefit the Arthritis Foundation in an effort to help cure America's #1 cause of disability.
Every participant will receive a free race day shirt along with a set of jingle bells, so you can jingle all the way through race day.
As Dakota News Now reports, organizers of the race hope to eclipse the goal of $25,200 during the 2022 event. Currently, they're sitting at just over $15 grand, so there's still time to sign up or simply make a donation to help push them over the finish line!
Get complete details on the Sioux Empire's most festive holiday FUNdraising-RUN here.
Source: Dakota News Now/ Arthritis Foundation 
TOP 10: The best holiday TV specials of all time, ranked
Sioux Falls: Then and Now
The City of Sioux Falls has changed dramatically over the past several years. Some of the streets, landscapes, and neighborhoods look vastly different than just 10-15 years ago.
Here's a look at Sioux Falls, then-and-now. See if you can recognize some of these old buildings, businesses, and city streets.
More From KKRC-FM / 97.3 KKRC