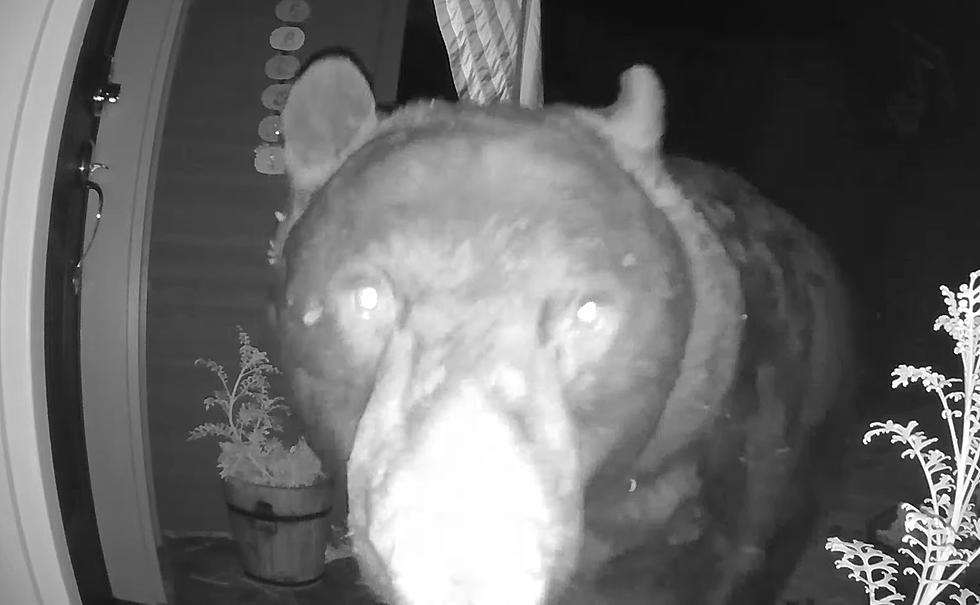 Huge Bear Makes Cameo on Family's Doorbell Security Camera
Storyful Rights Management via YouTube
Knock knock. Who's there? Bear. That interaction didn't happen, but it could have as a family's doorbell camera showed they had a huge (and potentially vicious) visitor recently.
There's no mention of where this happened in a just-shared video showing a Ring doorbell camera confirming that you might want to check first before you open a door.
As you might imagine, the comments on YouTube have enjoyed this thoroughly:
bobkloth57 - "Imagine opening the front door to your house and seeing that, and this bear is hungry. Lol 😂"
I tried doing some detective work to determine the location of this bear/doorbell cam encounter. I can't see the license plate on the car, but I do see there's snow. What state had snow recently? Oh, right. That's us. Jackson perhaps?
Notice that the bear must have smelled something good cooking inside as he's pretty intent on that door crack investigation.
I will commend the owner on the American flag on display. Well done, patriot.
As it stands, it's another fun wildlife moment where a bear comes THIS close to surprising someone big time. Check that peephole before you welcome visitors into your home.
LOOK: 30 fascinating facts about sleep in the animal kingdom
Check out these 50 fascinating facts about dogs:
More From KKRC-FM / 97.3 KKRC