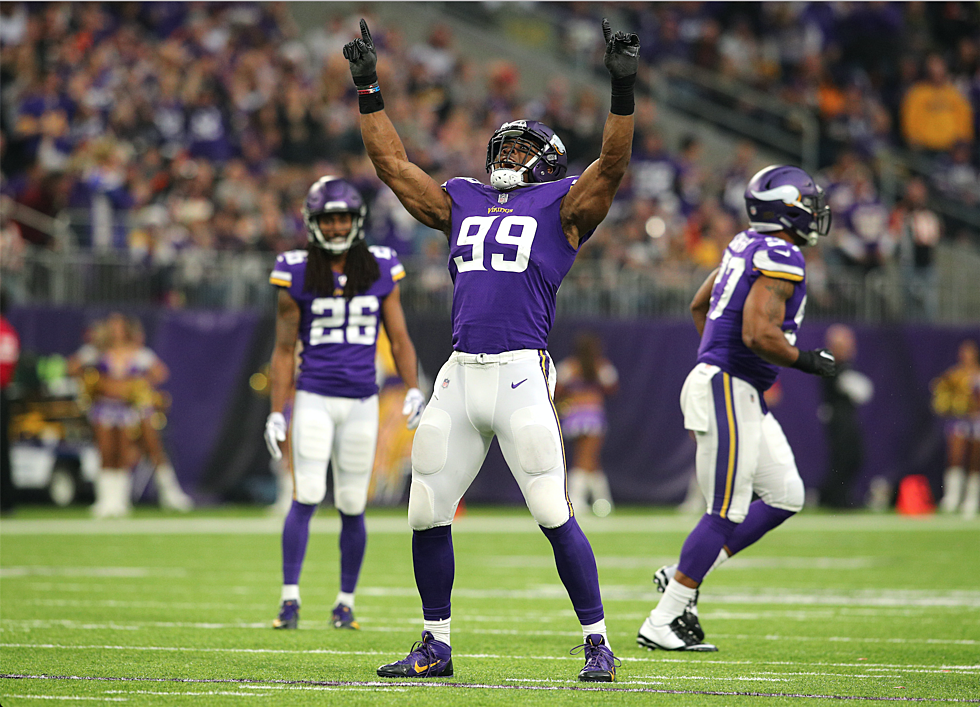 How the Minnesota Vikings Can Clinch a First Round Bye
Getty Images
We all know that the Minnesota Vikings have won the NFC North and clinched a playoff spot, but here's how they can get the first round bye this weekend.
Minnesota, who is currently in the second spot of the NFC, is a combination of a win and Carolina loss from clinching a first round bye. This can happen this weekend with a Vikings win over Green Bay and a Tampa Bay win over Carolina.
In the event that the entire scenario doesn't play out, and the Vikings defeat Green Bay, Minnesota would be one win away from the top spot in the NFC.
The entire scenario is based on the NFC South standings. Carolina can only jump Minnesota if they 1) Win the NFC South, and 2) Have the same record, or better record than Minnesota. They own the head-to-head tiebreaker.
Philadelphia is one win away from the top seed in the NFC.
Here's the rest of the NFC scenarios for Week 16:
More From KKRC-FM / 97.3 KKRC