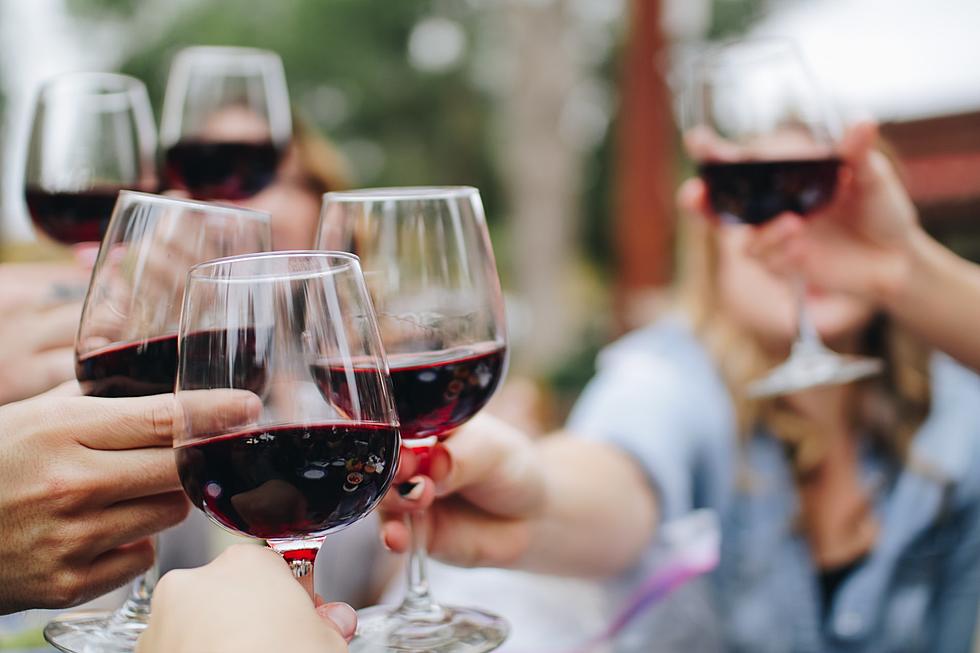 How Much Wine Does South Dakota Drink Compared to Other States?
Kelsey Knight via Unsplash
For decades, South Dakota was one of the last places in America where wine was being produced and distributed locally.
But a lot has changed in the Mount Rushmore State in the past 20 years.
South Dakota is now home to nearly 20 wineries statewide with standouts like Strawbale (Renner) and Schade (Volga), East River, and Prairie Berry (Hill City), West River.
So does that mean the South Dakotans are on their way to becoming one of the wine hotspots in the country?
Not according to the numbers.
BestLife, using numbers from VinePair and the National Institute on Alcohol Abuse and Alcoholism found that we consume one of the lowest amounts of wine in South Dakota compared to the rest of the country.
The less than one-quarter of a gallon (0.22 gallons) per person, per year is good for only a share of 44th (with Kentucky) out of the 50 states.
STATES THE DRINK THE LEAST WINE (Average, per person, per year)
West Virginia - 0.11 gallons
Kansas - 0.14 gallons
Mississippi - 0.18 gallons
Utah - 0.20 gallons
Oklahoma - 0.20 gallons
Nebraska - 0.21 gallons
South Dakota - 0.22 gallons
Kentucky - 0.22 gallons
Iowa - 0.23 gallons
Arkansas - 0.23 gallons
There is only one state in America where more than a gallon of wine 14is consumed by adults annually, and it's not California.
It's a state best known for its spuds, not its Sauvignon Blanc.
STATES THE DRINK THE MOST WINE (Average, per person, per year)
Idaho - 1.21 gallons
New Hampshire - 0.84 gallons
Vermont - 0.78 gallons
Delaware 0.72 gallons
Massachusetts - 0.63 gallons
California - 0.60 gallons
Connecticut - 0.60 gallons
Nevada - 0.60 gallons
Hawaii - 0.59 gallons
Oregon - 0.58 gallons
A Summer of Sioux Falls Food Trucks
What Are the Signature Drinks From Every State?
More From KKRC-FM / 97.3 KKRC