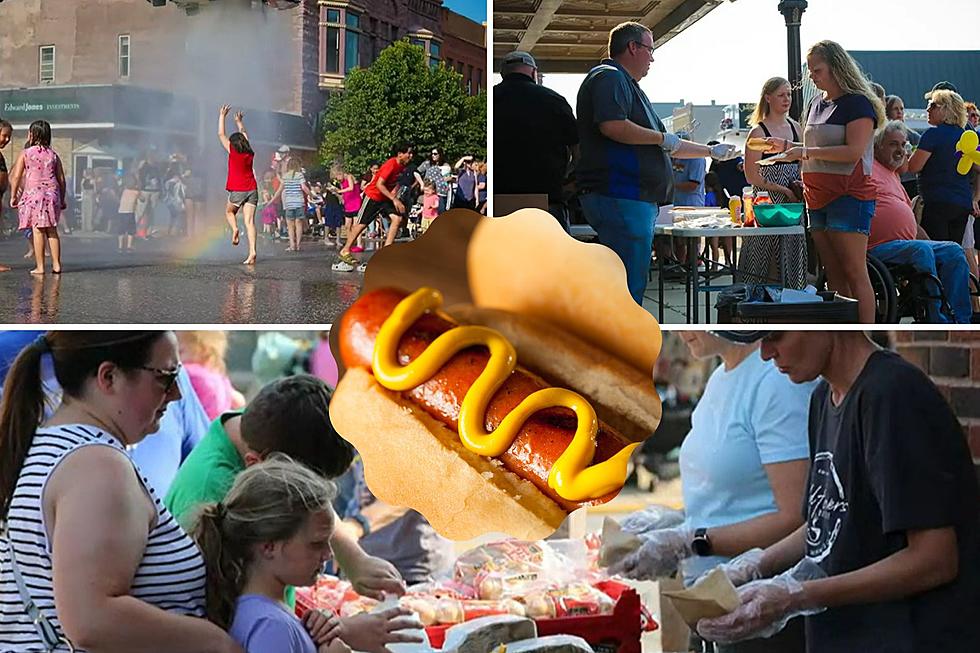 Hot Dog! Luverne Minnesota's Annual 'Hot Dog Nite' Is Thursday
Dakota News Now (with permission)/Getty Images
If you love yourself a good hot dog, Luverne Minnesota is the place you'll want to be this Thursday night.
Everyone knows hot dogs are as big a part of summer as heat, humidity, mosquitoes, and sunburns.
This Thursday night, (July 13) the small community of Luverne Minnesota sets out to prove just that, as hot dogs take center stage during the 61st annual "Hot Dog Nite."
Hot Dog Nite is always the second Thursday in July, and as Dakota News Now reports, more than 15,000 free hot dogs, complete with all the fixings will be on the grill that evening up and down Mainstreet in Luverne.
Hot Dog Nite is the definition of small-town fun with a whole bunch of things going on. Three different venues will be playing live music, there will be a car show, a dunk tank, a keg-throwing contest, inflatables for the kiddos, and so much more!
And let's be honest, it wouldn't be a hot dog nite without paying tribute to the hottest dog of them all...the Wiener Dog.
A big part of Luverne's annual Hot Dog Nite is its legendary Wiener Dog Beauty Pageant and Weiner Dog races.
According to Dakota News Now, 20 to 40 wiener dogs are once again expected to compete in this year's beauty pageant contest and race as they attempt to determine the fastest and hottest-looking weiner dog in Luverne that night.
Luverne is just a short twenty-minute drive east of Sioux Falls off I-90.
The event starts this Friday afternoon at 5:00.
Source: Dakota News Now
15 Free Things to Do with Kids in Sioux Falls
"What are we gonna do with these kids?" A question every parent askes, especially in the summer. And it's always better if what you do with the kids is free.
Sioux Falls
is a small city full of big fun for all ages, and a lot of it is free. We have world-class parks, museums, live music and so much more. Here's a handy list of 15 free things for you and the kids to do in
Sioux Falls
.
Diners, Drive-ins, and Dives in Sioux Falls
In case you've never been lured into an hours-long binge of the show on
Food Network
, Guy Fieri visits places off the beaten path and tries out their signature dishes and visits with locals.
More From KKRC-FM / 97.3 KKRC