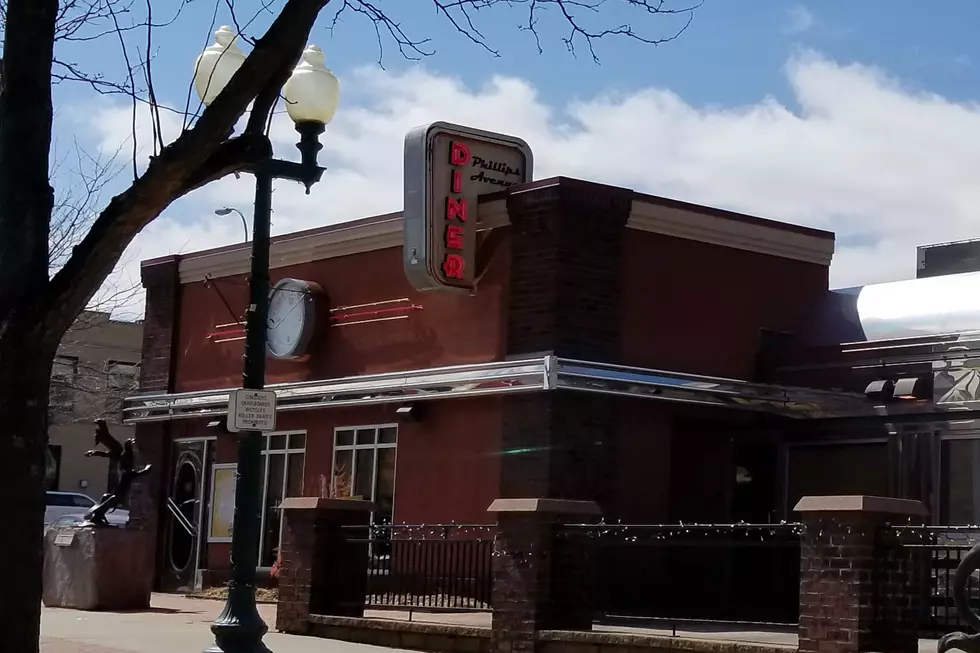 Chew on This: Phillips Avenue Diner is a Downtown Gem
Karla Brown/Results Radio
Blogger's Note: "Chew on This" is a series of stories highlighting the vibrant restaurant scene in Sioux Falls. We concentrate on dining establishments that are local, non-national chain restaurants. Read about all of the restaurants we've visited.
---
I'll never forget the best malt I ever had. It was many years ago at a new restaurant in Sioux Falls. The restaurant was housed in a silver Airstream trailer on Louise Avenue and was called The Market Diner. The malt was so creamy and I think it was probably the first time I'd ever had whipped cream on top of a malt.
The Market Diner was a unique '50s style dining experience with neon signs, classic vinyl booths, stainless steel counter stools, and even a jukebox. That was over 20 years ago. The Market Diner became Dixie Brothers Grill and eventually closed. A few years later, the trailer was moved to a downtown location on Phillips Avenue, extensively remodeled and renamed Phillips Avenue Diner.
The malts have not changed, nor has the diner ambiance.
My niece Ashlea and I ventured downtown and ended up having lunch at Phillips Avenue Diner on a recent Saturday. The menu includes breakfast, lunch and dinner favorites. It's diner classics turned up a notch.
For lunch and dinner, you could try diner favorites like chili loaded with beef and beans, meatloaf with homemade mashed potatoes, chicken fried steak or a hot turkey sandwich with mashed potatoes and smothered in turkey gravy.
It's a big menu with lots of choices.
Ashlea had the Ranch Burger and it came topped with bacon, onion rings, American cheese, and BBQ sauce. She substituted sweet potato fries. My selection was the Burger of Champions. You can substitute a chicken breast for any burger, so I had mine with chicken, applewood bacon, ham, and American cheese. It also comes with a hard fried egg on top, but I chose to hold that. You can check out pictures of our awesome burgers in the photo gallery below!
If you still have room, you can always pick up a sweet treat before you leave. We shared a malt and we both got ours adorned with whipped cream, a cherry and a vanilla wafer.
Eat local. Some of the best food and atmosphere can be found at local, non-national chain restaurants. Try Phillips Avenue Diner and explore downtown Sioux Falls while you're at it.
Phillips Avenue Diner, Sioux Falls
More From KKRC-FM / 97.3 KKRC