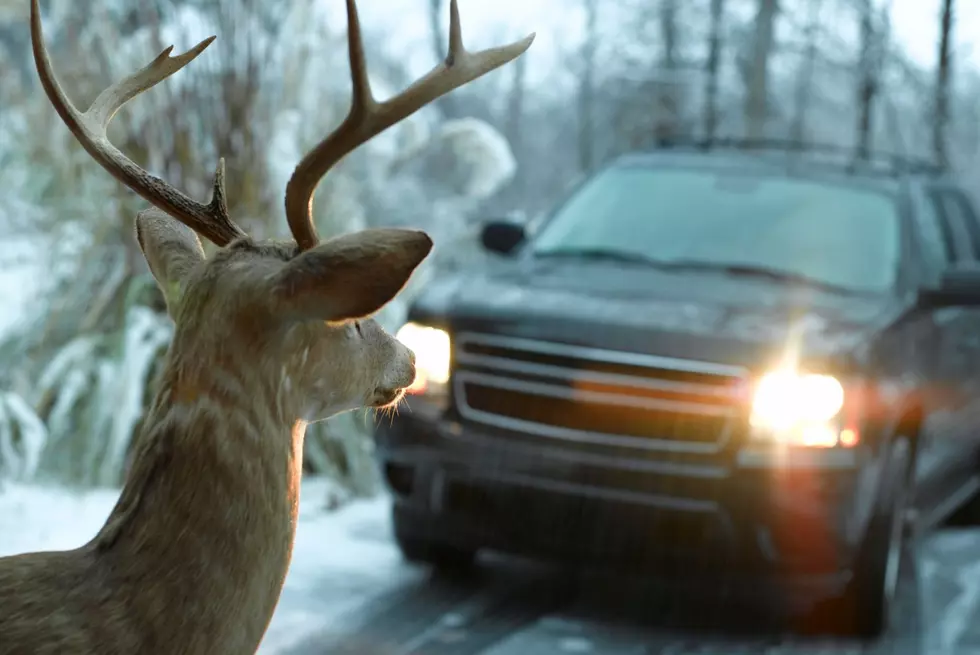 Can You Keep The Meat and Antlers Off A Roadkill Deer In Iowa?
Can You Keep The Meat and Antlers Off A Roadkill Deer In Iowa-Getty Thinkstock
Iowa Ranks #4 in the nation for vehicle-hitting deer road accidents. So if you hit a deer can you legally keep the meat and antlers in Iowa?
This time of the year lots of deer are running into roadways.
And out of the 50 states in the United States Iowa is close to the top of the list for the number of deer/vehicle accidents.
Anytime you are driving down the roads and highways of Iowa you have about a 1 in 68 chance of having a collision with a deer.
So let's say you hit and kill a deer with your car, but the damage isn't that bad, can you harvest the good meat for your freezer?
Don't laugh...there are actually Roadkill Recipe books you can buy!
And what if it's a buck with a nice set of antlers, can you keep those? Some deer antlers can sell for lots of cash.
Well...according to Iowa Conservation Officer Jeremy King roadkill deer can be taken with a salvage tag.
King says, "Whoever hits it gets first claim at it. If they don't want it, it's first come, first served."
You can call the local Iowa Conservation Officer by getting info at www.iowadnr.gov.
You have to give them the details of the accident and they can authorize a salvage tag and give you the information you need to keep the deer.
There is one catch...if you are going to salvage the deer you have to take it all.
You can't just take the antlers or other parts and leave the rest lying along the road.

The Sunken Iowa Steamboat
More From KKRC-FM / 97.3 KKRC