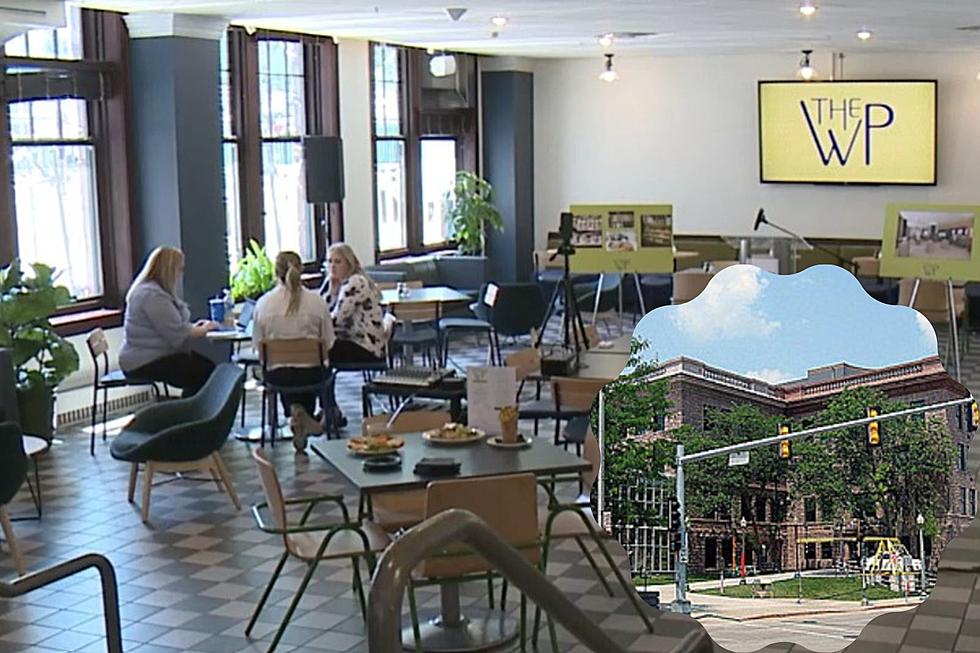 Café inside Sioux Falls Washington Pavilion Gets New Name and Look
Dakota News Now (with permission)
There have been a lot of fun and exciting things happening at the Washington Pavilion in Sioux Falls lately.
One of the first things you'll notice the next time you visit, Leonardo's Cafe is no more.
Don't worry, there is still a delicious little cafe inside the Pavilion, it's just undergone a name change.
Say goodbye to Leonardo's, and hello to "The WP."
The refresh the Pavilion has given its cafe comes along with new furniture, finishes, and a new menu.
Kerri DeGraff told Dakota News Now, a number of people were already referring to the cafe inside the Pavilion as "The WP."  Given the new focus now underway at the Washington Pavilion, the staff felt a new name for the cafe also made sense at this time to help emphasize the new atmosphere you will experience the next time you and your family visit.
What can people expect on the new menu?
According to DeGraff, there is now a number of breakfast items. If you're a lover of French Toast, word has it, it's now on the menu. You'll also find items like new sandwiches, Oh My Cupcakes, and coffee by The Source.
Dakota News Now reports The WP will be undergoing even more extensive renovations later this year.
The next time you're downtown looking for a new place to dine, swing by the Washington Pavilion and give The WP a try. You can sit in one of their comfy new chairs and order up something new off the menu.
The WP will be open to the public every Monday through Saturday from 9:00 AM to 3:00 PM.
Source: Dakota News Now
Diners, Drive-ins, and Dives in Sioux Falls
In case you've never been lured into an hours-long binge of the show on
Food Network
, Guy Fieri visits places off the beaten path and tries out their signature dishes and visits with locals.
15 Free Things to Do with Kids in Sioux Falls
"What are we gonna do with these kids?" A question every parent askes, especially in the summer. And it's always better if what you do with the kids is free.
Sioux Falls
is a small city full of big fun for all ages, and a lot of it is free. We have world-class parks, museums, live music and so much more. Here's a handy list of 15 free things for you and the kids to do in
Sioux Falls
.
More From KKRC-FM / 97.3 KKRC