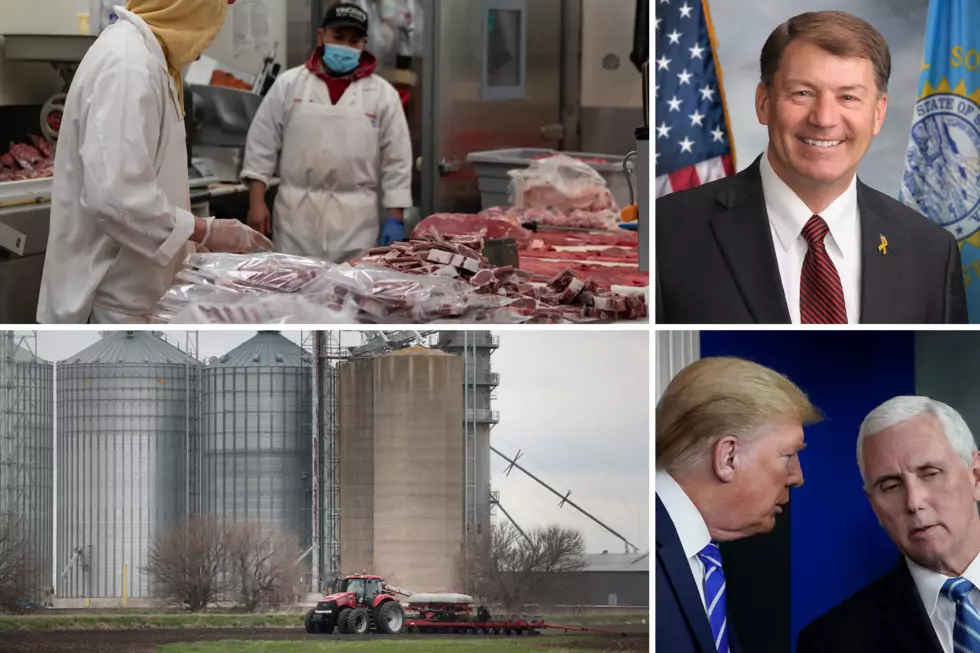 Addressing the Food Production Crisis During COVID-19
Getty Images
In a letter written Monday to President Trump, U.S. Sen. Mike Rounds urged the administration to take additional steps to address the food production crisis. The letter also sent to Vice President Mike Pence calls for the administration to develop a plan that simultaneously protects food workers and public health, as well as addresses the nation's on-farm and on-ranch livestock emergency.
Rounds urged the administration to invoke the Defense Production Act (DPA), which will help keep food production plants open safely.
The Defense Production Act (DPA) is intended to make certain that the nation has an adequate supply of essential goods necessary to respond to a national emergency," wrote Rounds in the letter. "One would be hard-pressed to think of a more essential good than food during this time of a national emergency. Invoking the DPA would allow additional federal resources to ramp up production of critical food manufacturing facilities during this idle period. Federal assistance, through the DPA, would also provide much-needed direct assistance to the line workers who need and want to get back to work. As more people will come back to work, we must make them confident their health and safety is being prioritized."
Senator Rounds says federal resources are direly needed to make certain producers, packers, and states have uniform guidance during this unfortunate and unavoidable undertaking.
Enter your number to get our free mobile app
---
CHECK IT OUT: Here's how to stop your glasses from fogging while wearing a face mask
More From KKRC-FM / 97.3 KKRC