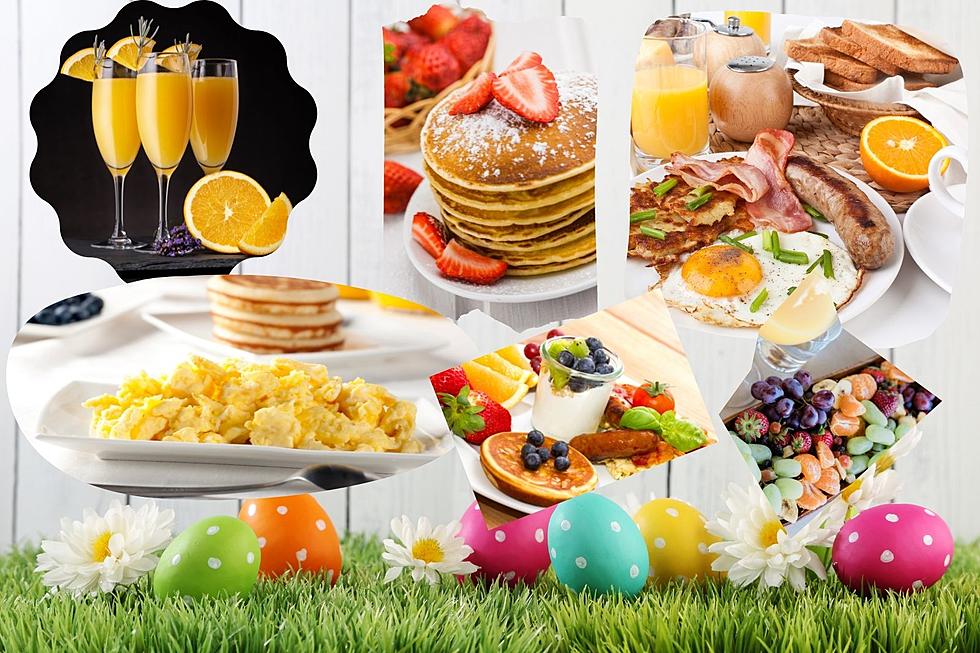 Which Sioux Falls Restaurants Are Serving A Great Brunch On Easter?
Getty/Thinkstock
As Easter traditions go, Easter brunch is a favorite of many. Making it yourself? Especially if it is for family and friends, way too much work. Just think about all the dishes!!
A lot of savvy Sioux Falls Easter lovers have taken to having a big brunch which pretty much gets you through the rest of the day. Well, except for, maybe a chocolate bunny, some peeps, or chocolate eggs, and a few jelly beans.
With that in mind, here are a few great ideas for Easter Brunch in Sioux Falls. But do these restaurants and their staff a favor, let them know you're coming, especially if you have a big group.
Granite City Food & Brewery at 2620 S. Louise. Call 605-362-0000 for reservations or make them online.
They serve their "Lawless Brunch" from 9:00 AM - 2:00 PM
Their offerings include a Creation Station, where you can make omelets, breakfast sandwiches & benedicts just how you like them. The Carving Table and of course all your brunch favorites from fruit to scrambled eggs, hash browns to pastries and the list goes on!
2020 West Russell Street, Sioux Falls. Call 605-331-2050 for brunch reservations.
Serving from 10:00 AM - 3:00 PM
They will have all your brunch favorites: Scrambled eggs, sausage, bacon, hashbrowns, a variety of breakfast pastries, and French toast, also try the Bourbon glazed salmon, maybe with the Strawberry Feta salad. There will be a carving station, fresh vegetables, fruit, mashed potatoes, desserts, and believe it or not--more!
Undeniably, one of the most popular brunches in Sioux Falls, whether it's Easter or not Grille 100 at the Holiday Inn City Centre at 100 West 8th Street. Call 605-339-2000 for reservations, but do it quickly, they sell out every year!
Serving for 4 hours - 9:30 AM - 1:30 PM
They offer all the usual breakfast items, but in the past have had items like; Butter Brickle Grape Salad, Chicken Mornay, and even have a children's buffet!
Johnny Carino's is at 2310 S. Louise Avenue. Call 605-361-7222 now they are only taking reservations, no walk-in guests for this brunch.
Reservations are available for 9:30 AM - 2:00 PM
You'll find many of your menu's favorite kinds of pasta, salads, desserts, as well as breakfast items, including pastries and of course- - more!
All Day Cafe
Original Pancake House
Sioux Falls' Most Underrated Restaurants
More From KKRC-FM / 97.3 KKRC