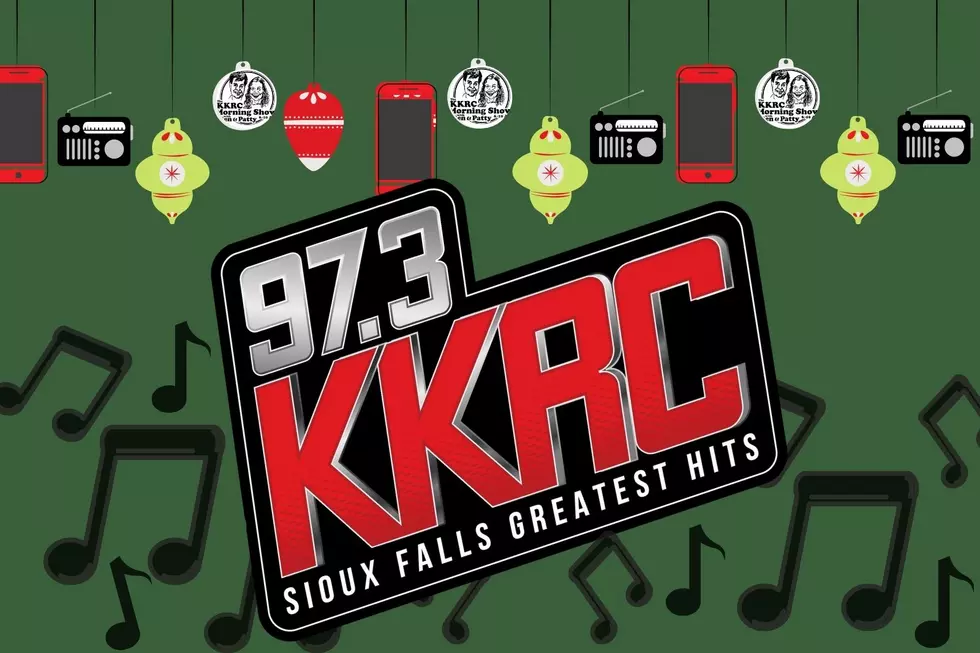 Where Are You KKRC-ing This Christmas?
Taneil Johnson TSM/ Canva
Where are you KKRC-ing this Christmas?
The new 97-3 KKRC wants to know where you are listening to Sioux Falls Greatest Hits this holiday season.
Do you have KKRC on in the office, in the car, in your home, or on your phone?
The elves here in the 97-3 KKRC Christmas workshop have assembled a nice little present that we want to stuff in your stocking just in time for the holidays.
Here's how it works: Simply send us a picture of your decorated workspace, your sleigh (aka your car), your Christmas tree, the holiday lights on your home, or maybe even a quick pic of your festive looking phone.
Wherever you're listening to KKRC this Christmas.
Ben & Patty, Santa's little helpers from the KKRC Morning Show, will be posting a different holiday pic each day on the 97-3 KKRC Facebook page.
If your picture makes it on our page, you will instantly win a brand new retro 97-3 KKRC t-shirt, along with a dozen holiday cupcakes from Melissa and the gang at Oh My Cupcakes here in Sioux Falls. Every holiday pic that is sent in is also eligible to win a $500.00 Look's Marketplace gift card that you can use to help pay for your festive holiday feast.
It's easy to submit your holiday pics.
Simply download the 97-3 KKRC app from the App Store or Goggle Play. Then upload your photo using the 'submit photo/video button' inside the app's menu on the left-hand side when you are inside the KKRC mobile app.
Note: You must have the app in order to upload your photos for this promotion. Unsure how to download the app? Click HERE.
How To Submit A Photo Via The KKRC Mobile App
Make sure to submit your "Where Are You KKRC-ing This Christmas" photo at the latest by 11:59 PM on Monday, December 21st. 
Then Ben & Patty will select the Look's Marketplace grand prize winner and notify that lucky person during their show on Wednesday morning, December 23rd.
Good luck! And Merry HitsMas from the new 97-3 KKRC...Sioux Falls Greatest Hits!
Enter your number to get our free mobile app
CHECK THEM OUT: 100 years of Christmas toys, gifts and fads