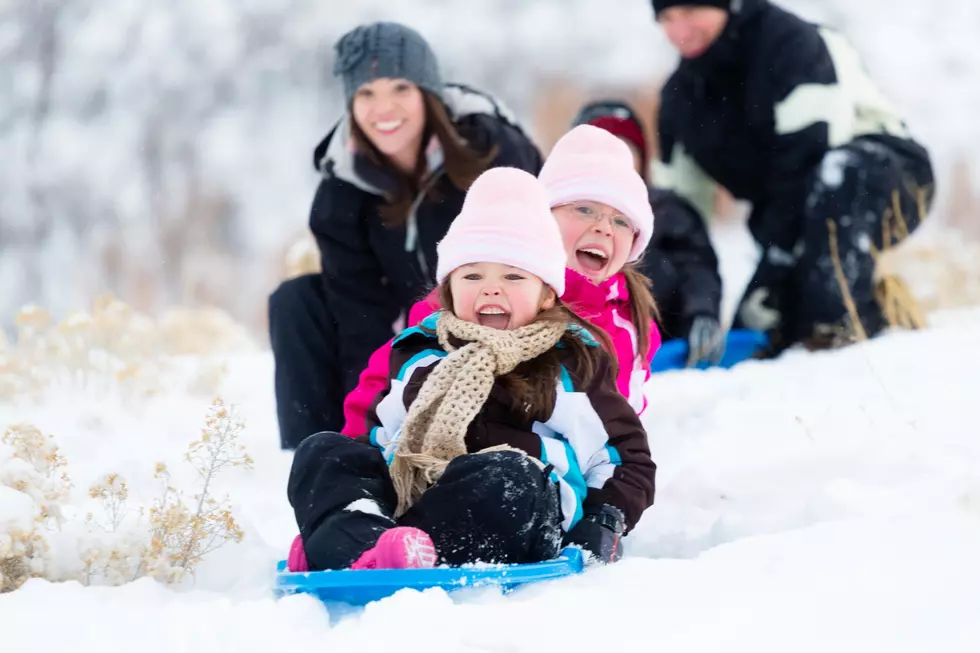 Locals Say These Are Sioux Falls' Best Sledding Hills
Canva
Sioux Falls' Best Sledding Hills
They had excellent sledding hill suggestions from corner to corner South Dakota-wise and it got me thinking about sledding places in and around
Sioux Falls
. So I asked for some ideas from listeners and
Facebook
friends.
There were a couple of the usual suspects and some surprises:
Sioux Falls Top Ten Restaurants
Sioux Falls
has no shortage of amazing restaurants. There's a little something for everything here, but the question is, which are the best?
Well, according to
Trip Advisor
, these are the top ten eateries in the city of Sioux Falls. Is your favorite spot on the list? Take a look.
Birthday Freebies You Can Get at Sioux Falls Businesses
We've added even MORE birthday freebies from
Sioux Falls
businesses.
Everyone loves free stuff, especially on your birthday. Most of the freebies require you to sign up for their rewards program, e-mail list, or mobile app, so make sure you plan ahead. Some of the offers are good just on your birthday, while others are good for a week or longer.
Of course, this is just a small list. There are many more businesses that offer free stuff for your birthday right here in Sioux Falls. You just need to ask! Or, choose your favorite business, check out their website, and sign up for their e-mail club. All offers are subject to change at any time. Call ahead or check their website for more details.
*List updated 12/28/2022 - Individual businesses may change their policies at any time.
A couple of years ago I came across an article in one of my favorite publications, about favorite sledding hills in our state. Published in Yankton, Bernie Hunhoff's South Dakota Magazine covers all things in all places across the state.
They had excellent sledding hill suggestions from corner to corner South Dakota-wise and it got me thinking about sledding places in and around Sioux Falls. So I asked for some ideas from listeners and Facebook friends.
There were a couple of the usual suspects and some surprises:
Our friend Diana Ingram suggested the tried and true Spellerberg Park hill -"We live close and there is plenty of room for lots of sledders".
Paula Campbell agreed with that, but refers to it as the Midco hill now, due to the aquatic center's location there now.
Good buddy Grant Nustad suggested Leaders Park (500 N. Leadale Avenue) for its wild bumps that would send you flying - - and Becky Weir agreed.
Tuthill Park was the perfect place for Debra-Brown Waltner and Sweet "Ironjaw" Fisher.
And a suggestion from our friend Bill Murphy and many others was, of course, the tubing hill at Great Bear!
For the record, South Dakota Magazine's choices for best Sioux Falls sledding hills were also Tuthill Park, Spellerberg Park, and Great Bear.
More From KKRC-FM / 97.3 KKRC