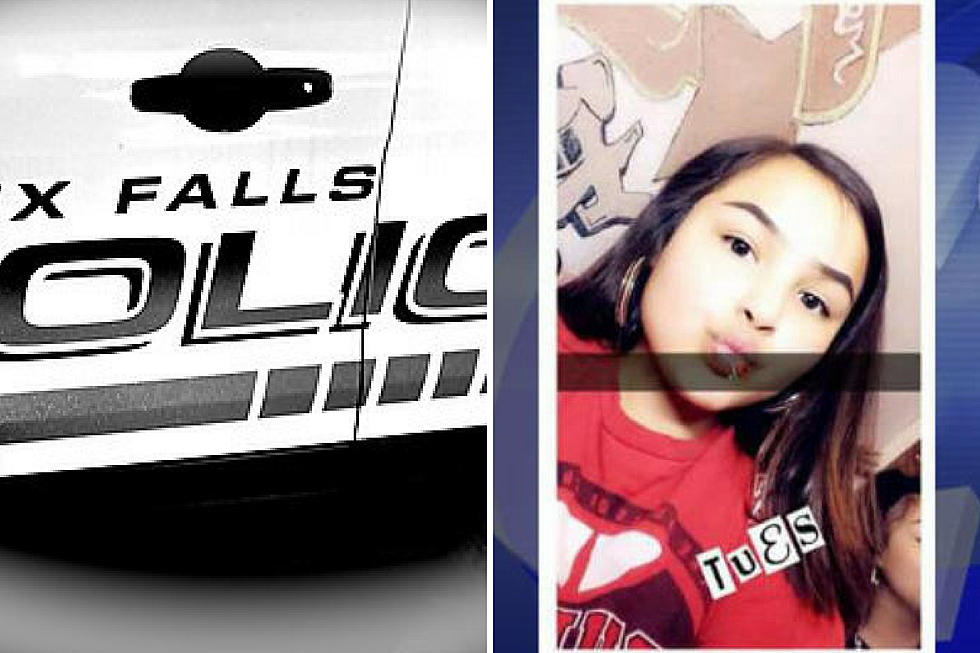 Sioux Falls Police Continue to Search for Missing Teenage Girl
Sioux Falls Police Department/KSFY TV (with permission)
***UPDATE
Police say the missing 13-year-old girl has been found safe.
***Original story:
Sioux Falls Police continue to search for a teenage girl believed to have run away from home earlier this week.
The Sioux Falls Police Department tweeted out on Thursday, (May 24) that 13-year-old Araya Jandreau is missing. KSFY TV reports that Jandreau was last seen on Tuesday, (May 22) in the vicinity of Russell Street and Main Avenue in Sioux Falls.
No additional information is available at this time. That is why the police could use the public's help in locating Jandreau.
Anyone who may have information that can assist authorities in their search for Jandreau is asked to please contact the Sioux Falls Police Department online or call the police tip line at 605-367-7007 or 877-367-7007.
---
Source: KSFY TV
See Also:
More From KKRC-FM / 97.3 KKRC