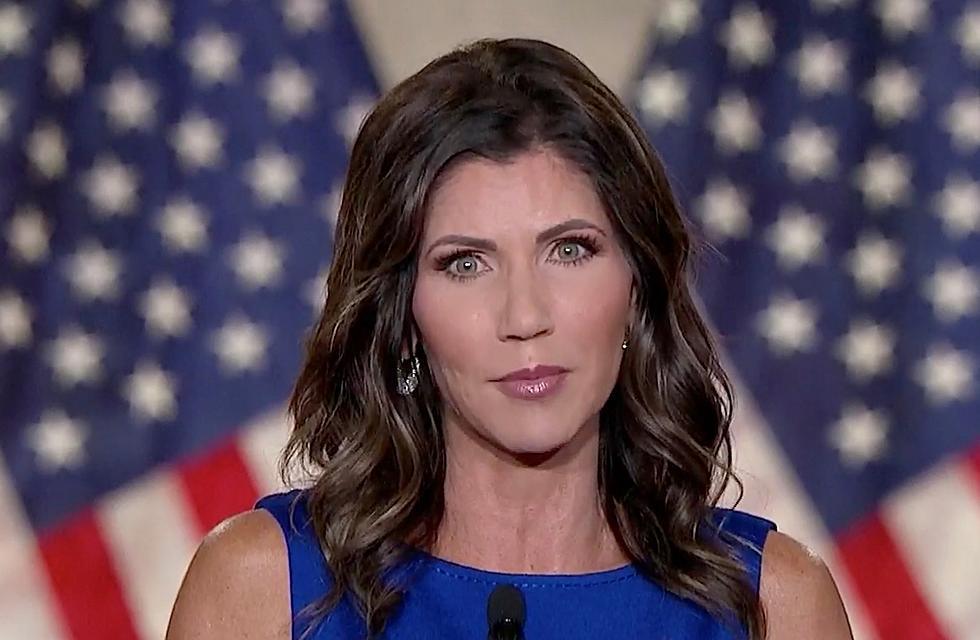 Governor Kristi Noem Starts Whistleblower Hotline for South Dakota Universities
Getty Images
Saying the higher education system in the United States is 'in a state of crisis', South Dakota Governor Kristi Noem has unveiled plans for a new whistleblower hotline for students, faculty, parents, and taxpayers to report concerns at institutions of higher education in the state.
In a letter to the South Dakota Board of Regents, Noem announced the new hotline after outlining eight areas she wants to be addressed at the state's six universities:
Raise graduation rates to 65% by 2028
Increased partnerships with businesses on registered apprenticeship programs and provide the lowest possible credit rates
Remove all references to preferred pronouns in school materials and any enforcement of such
Remove any policy or procedure that prohibits students from exercising their right to free speech
Prohibit Drag Shows from taking place on university campuses
Find ways to cut costs to ensure the affordability of college
Require a course in American Government and a course in American History as part of the general education graduation requirements
Review all funding sources of university centers and all donations to ensure there is no money coming into our educational system from China
In the opening of the letter, Noem explained her reasoning for saying the current higher education system is 'in a state of crisis':
'For the last several decades, many states have allowed liberal ideologies to poison their universities and colleges. Once a hotspot of ideological diversity, debate, and the pursuit of truth and discovery, many institutions have become one-sided, closed-minded, and focused on feelings rather than facts.
Noem says the new whistleblower hotline will 'help keep our institutions accountable and ensure that we are all well aware of what is occurring at our taxpayer-funded colleges and universities.'
The hotline number is (605) 773-5916.
Noem says the information received from the hotline will be used to 'guide policy decisions moving forward.'
South Dakota College & University Mascots
From Frybread to Pheasants - Here are South Dakota's Official State Things
Every state in our nation has chosen things that represent the state in one way or another to be official state things. Like a flower, or animal.
South Dakota
is no different.
The Mount Rushmore has a state flower. But did you know we also have a state tree and a state fish? Yes, we even have a state code.
Most Expensive South Dakota Related Things on eBay
In South Dakota, we've always prided ourselves on having one of the most reasonable cost of living rates in America.
But that doesn't mean that you can't spend a pretty penny when it comes to Mount Rushmore-related items.
All you've got to do is head to
eBay
where, in and among the 98,751 search results for South Dakota, you'll find some things that will set you back plenty.
More From KKRC-FM / 97.3 KKRC