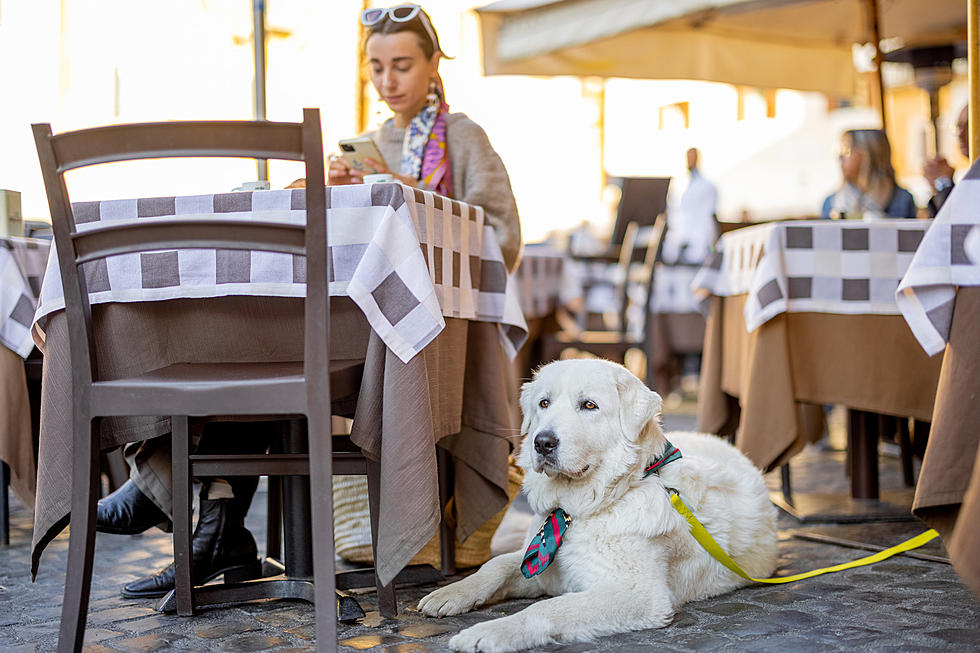 Dog Friendly Restaurants And Hotels In Sioux Falls and South Dakota
RossHelen
Ahhh....summer vacation time. It'll be here before we know it. It's been a long winter and don't get me started on all that snow. We need to getaway. We have a beautiful state to explore or re-explore. Yep, in good ol' South Dakota, you can head north, south, east, west. It doesn't matter, there's beauty in every part of the state and fun, too! Whether a day trip or a week, count me in!
There's only one question to answer: What to do with Fido, or Zip, or Walter, or whatever your dog's name is.
Well, why not take him along? He is, after all, an important part of the family!
According to the website, BringFido.com South Dakota is one of the country's friendliest states when it comes to bringing along a mans (and womans) best friend on a well-deserved relaxing vacation.
They say that in Sioux Falls alone there are 26 ' pet-friendly' hotels, and they also mention bringing Pooch to Spencer Park.
And if you're headed elsewhere in the Sunshine State, no worries! Rapid City has 20 'pet friendly' hotels, there are 8 in Aberdeen and if you want to visit the World's Only Corn Palace in Mitchell, there are 6 there as well. In fact, there are 572 hotels in Mount Rushmore State that have a welcome mat out for your 4-legged friend.
Not only that, the site says there are 133 restaurants in South Dakota that your family pooch can visit, and they list 65 'dog activities'.
So you don't have to let those sad eyes look at you as you drive away, those happy eyes can be in the back seat! And don't forget the dog biscuits!
Dives Worth a Drive in South Dakota, Iowa and Minnesota
Almost every small South Dakota town has a watering hole. It's where the locals go to kick back a few brews and engage in conversation.
Some of these establishments are located in
buildings almost as old
as the town itself. There might be a fresh coat of paint on the walls or new vinyl on the booth seats, but the ambiance is still reminiscent of a good ol' dive.
If you think a "dive" is all about the sketchy clientele, the smell of the Devil's lettuce, and stale
Grain Belt
, you'd be wrong. Not
every
dive has a bad reputation.
What makes a dive, a dive?
A dive has character. Neon beer signs and local memorabilia adorn the walls.
You might find a pool table, dart board, and a few video lottery machines.
The bartender knows the regulars by name and they know what you drink.
Some dives don't even serve food except for bags of chips and pickled eggs that sit in a jar of brine on the bar.
Dives aren't fancy. You might see 70's-style wood panels on the walls and wobbly tables leveled with a folded napkin.
Finally, the bathrooms. The bathrooms in dives are in a class by themselves and could be a whole topic on its own.
There are several small-town dives in our area with friendly faces, cheap booze with a burn, and even really good food! We use the term "dive" in the most affectionate way.
Here are some of the best and why you should go there.
More From KKRC-FM / 97.3 KKRC