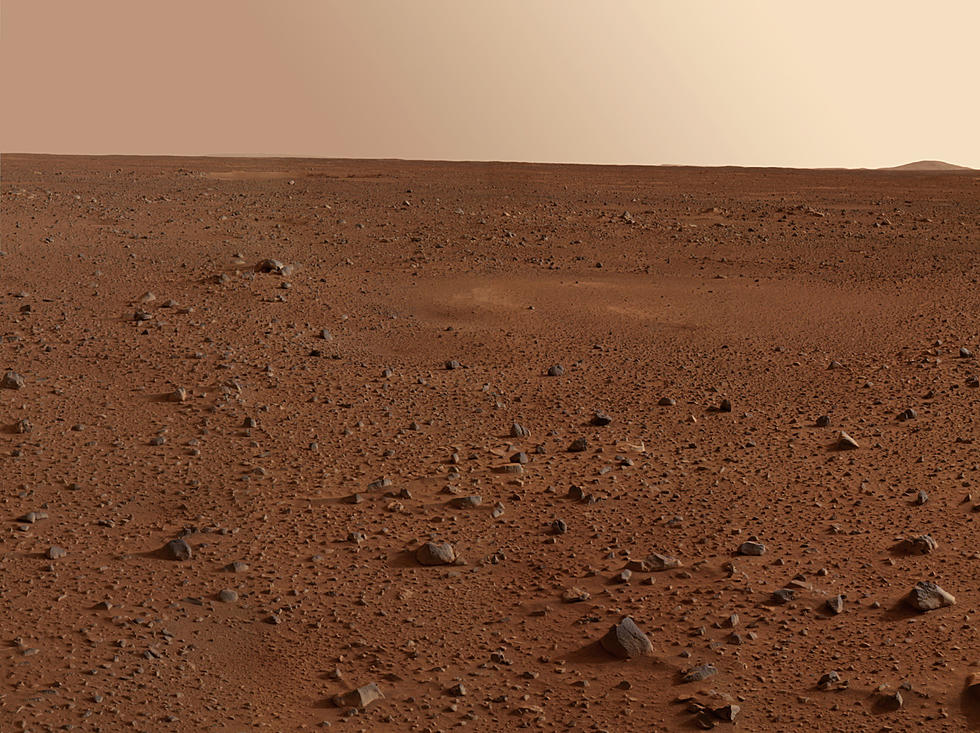 Buying Land on Mars Is the Ultimate in Social Distancing
Stocktrek Images
Maybe the thought of traveling to outer space didn't really interest you all that much when you first heard about it. But after days and maybe even weeks of being cooped up inside thanks to the Coronavirus (COVID-19) pandemic, now a trip to the heavens may actually sound like the coolest way possible to experience 'social distancing'.
But all of that intergalactic stuff has got to be frightfully expensive, right?
The global online discounter is giving you an 'out of this world' deal.
For the unheard-of rock bottom price of just $12, you can 'acquire' an entire of acre of land on the planet Mars! That's an incredible 65% savings off of the retail price of $35.
Your 'real estate investment' on the solar system's fourth rock from the sun includes the 'land deed', a map with the location of your land, and a Mars info eBook.
But before you get too excited, check the fine print:
Novel gift for entertainment purposes only
Not surprisingly, the whole land sale thing is fake. As for the deed, map, and book, they come to you as e-mail attachments that you have to print out yourself. And based on the number of lousy reviews on the Groupon website, even getting them to print properly is proving to be a hassle for some.
Looks like your 'Mission to Mars' will have to wait.
---
Social Distancing Zodiac
More From KKRC-FM / 97.3 KKRC