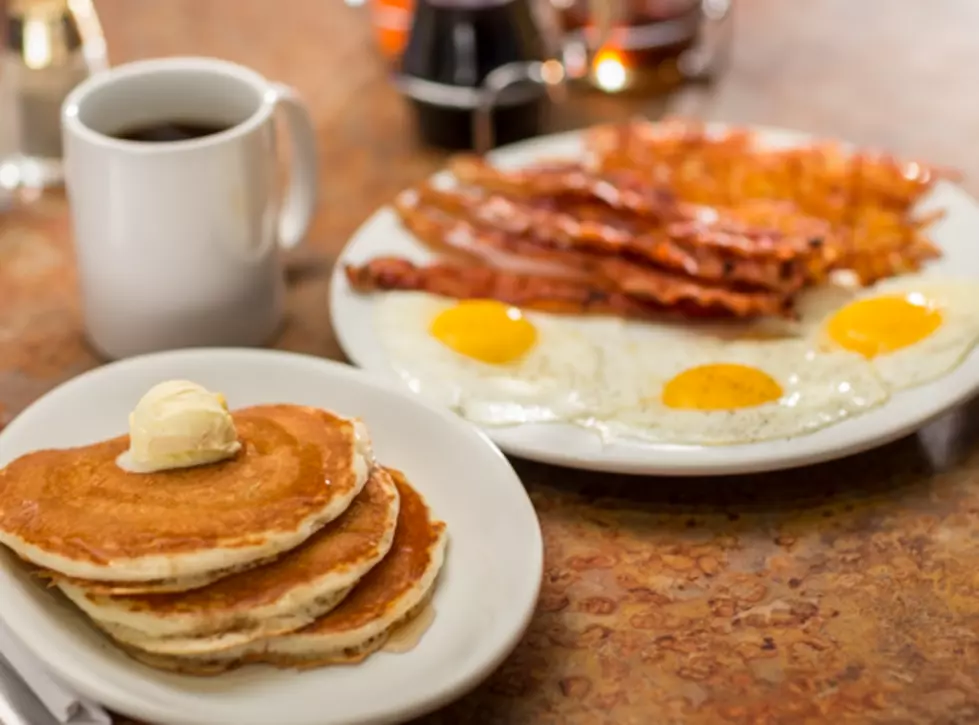 Breakfast is the Most Important Meal of the Day: Here's Where to Find the Best Breakfasts in Sioux Falls
Perkins Restaurant & Bakery via Facebook
In honor of National Pancake Day, Tuesday, September 26, we thought it was a good idea to bring back a story we did last year about the "Best Places in Sioux Falls to Eat Breakfast."
Breakfast is the most important meal of the day. Eating a nutritious breakfast promotes weight maintenance and weight loss by maintaining blood glucose levels and your metabolism.
That's great advice, but I eat breakfast foods because they're awesome! I could eat breakfast food every meal of the day. When I was a kid, every once in awhile,  my mom would make pancakes and sausage for supper. That was a huge treat! For some reason, breakfast always tasted better for supper.
Whenever I go out to eat to a restaurant that serves breakfast all day, I'll usually order it. I love sourdough toast with grape jelly.  I get my eggs basted and I have to have potatoes with my eggs, like hash browns with a dollop of butter on top. Are you getting hungry yet?
Everyone has their favorite breakfast spot.  Whether you're just grabbing a bagel and coffee at Bagel Boy, a scone or quiche at Queen City Bakery or eggs and toast at Fryn' Pan, your belly will be happy and you'll be a more productive person.
Check out the gallery above to see some of the best, hearty breakfasts you'll find in the Sioux Empire.
---
See Also:
More From KKRC-FM / 97.3 KKRC